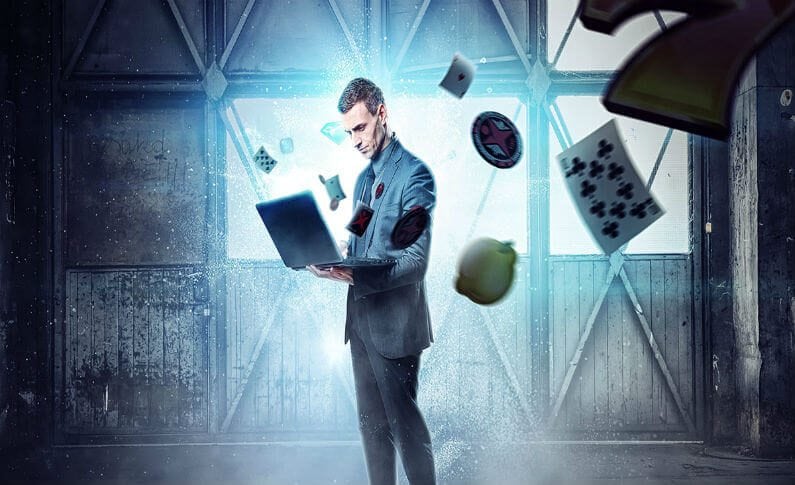 Betsafe Casino – Putting Your Safety and Premium Online Casino Entertainment First
For quite some time now, the online casino industry has been dominated by large casino operators with worldwide presence. Betsafe Casino is a prime example of this trend as it is a leading online gaming service provider known around the world. Currently serving over 450,000 customers, Betsafe offers access to a sports betting platform and a wide variety of casino games that cater to a diverse set of players. As a result, Betsafe Casino has been consistently rated as offering the best experience by customers and gaming enthusiasts alike.
Despite having already received rewards and positive feedback from players and the industry in general, Betsafe continues to improve its online casino services. As a truly responsive casino operator, Betsafe has consistently provided the market with updated, responsive, and lucrative casino services. In addition to a standard set of casino games and a reliable sports betting platform, Betsafe Casino is also known for its secure gaming platform and live casino environment.
Featured Casino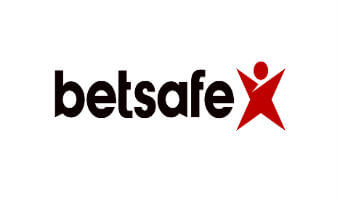 The first thing you learn about Betsafe Casino promotions when you navigate to the website is that you can get up to €50 + 20 Bonus Spins in Welcome Bonus. With a start like that, it's not surprising that the rest of the promotions and bonuses look just as attractive. The hundreds of games offered by Betsafe Casino are powered by some of the online gambling software giants, so they are reliable and fun. Try it today!
Enjoy the Hottest Live Dealer Games on Desktop and Mobile
Although Betsafe has proven its expertise in sports betting, particularly live betting, the operator was not initially known for offering live dealer games. This is no longer the case, though. Betsafe unveiled its live casino platform recently, which is currently the hottest segment on the website. As of the most recent update, Betsafe's live casino feature boasts 11 live dealer games, primarily powered by Evolution Gaming. There have been four latest additions to the portfolio recently, which now allow players and members of Betsafe to enjoy an authentic casino experience right in the comfort of their own homes or offices. Currently, players and members of this casino can check out different versions of Live Roulette, Live Blackjack, and Live Baccarat. The site also offers a Bet TV feature, which allows players to participate in live games such as Lucky 7, Lucky 6, Lucky 5, Bet on Poker, Baccarat, and War on Bets. Playing guides are provided for these games, and players are properly guided on the betting rules and even the time when each game will start. Among the most exciting of these games is War on Bets, which we highly recommend for enthusiasts. In this unique game, the dealer and the player are dealt just one card each. The player is then given the opportunity to bet on the 'Player', 'Dealer', or a 'Tie'. Of course, the bet must be made before the cards have been dealt. Lucky 5 and 7 are lottery-style games that allow you to predict the outcome of draws.
Related reads, tutorials, and winning strategies for the games mentioned above:
To ensure players get what they need in today's fast-paced environment, this casino also offers a live casino platform for mobile. The casino app works for both iOS and Android and can be downloaded from the Google Play Store and the App Store. The mobile app can be used to play live bets, or it can be used to check the popular live dealer games such as Blackjack, Roulette, Baccarat, and Casino Hold'em. To start playing games, the player just needs to log in using their verified Betsafe account in the mobile browser and simply choose Live Casino from the options available. If there are problems related to games and services, players can easily contact support at [email protected].
Your Safety is Guaranteed at Betsafe Casino
At Betsafe, players will feel both safe and important thanks to its reliable customer support. The casino operator provides multiple e-mails and contact details to ensure that a member receives the help they need when it's required. There is a specific e-mail to contact for various player concerns such as General Inquiries, Account Confirmation, Banking, and Marketing. If you want to speak to an agent or a person involved in managing the platform, you can call +45 7014 2219. Betsafe Casino also maintains a Live Chat feature for those looking for instant answers and solutions, and there's a Frequently Asked Question page for those looking to learn more about this casino. As a leading online casino operator, Betsafe Casino promotes fair play and a secure gaming platform. Betsafe is RNG-tested, SSL-certified, licensed by authorities, and player-approved. Give it a try – you might be lucky!