Tips and Strategies for Winning at Baccarat
Baccarat is a sophisticated and elegant game that has long been associated with high-end casinos. Today, players can enjoy the thrill of the game from the comfort of their own homes by playing online. While baccarat is a game of chance, players can still improve their chances of winning by using specific strategies and understanding the rules. To aid in your baccarat success, be sure to check out the Live Casino and our guide to Live Baccarat!
The Fundamentals of Baccarat Betting
Baccarat is a simple game with three betting options:
Player 45.843%
Banker 44.615%
Tie 9.543%
Betting on "Tie" offers a payout of 8-to-1, but the odds of winning are excessively low, so this bet should be avoided. Baccarat is one of the fairest games in casinos, as the house edge is relatively low, so your overall chances of winning are good. Players don't need to worry about the complicated rules of drawing cards, as dealers or computer programs handle this task. Instead, players should focus on their betting strategy and either existing tactics or their instincts. Additionally, playing baccarat is an excellent way to fulfill casino bonuses, as the house edge is low. However, baccarat may not always be eligible for casino bonuses, so be sure to check the portal's Terms & Conditions before playing.
Tactical Tips for Winning at Baccarat
Unlike with roulette, baccarat only has two valid betting options, so complex mathematic schemes are unnecessary. However, a few strategic choices can increase your chances of winning or at least reduce the risk of significant losses.
Begin with a Banker but gravitate towards Player bets
Starting with the Banker has a higher chance of winning, but players don't have to stick to the same bet throughout the game. Since a commission is attached to the Banker bet to reduce the house edge, long-term winning strategies with increasing stakes aren't effective. However, winning with the Banker can help beginner players gain confidence. If playing with the Martingale or other progressive betting system, the best bet is on Player, reducing losses when a losing streak occurs.
Play Responsibly
With any casino game, self-control is crucial. Frequent winning streaks in baccarat can make players too relaxed and result in significant losses. To avoid this, set winning and losing limits before playing. It may be hardest to walk away after achieving a winning goal, but it's vital to prevent substantial losses if luck turns. Remember that baccarat typically has a near 50/50 chance of winning.
Ride your bet until it loses, then wait for one decision
Many players find success by following this strategy. Begin by betting with the Banker and continue until it loses. Wait for one decision and see which bet wins, then bet on the previously successful bet. Continue cycling through this pattern.
Stick with small bets
Baccarat isn't a game where players should seek a Big Win. Small, progressive betting is more suitable and allows for enjoyable gameplay and fair odds of testing luck.
Play Baccarat at Reputable Online Casinos
Although baccarat is a fair game, some unscrupulous gambling portals exploit players. Always play at online casinos that offer fairness certifications for each game and can be trusted to make timely payouts to avoid being exploited. Check out the
Featured Casino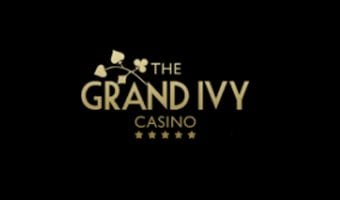 Thrilling games and a classy playing environment. This is just one of the many descriptions that one can use on The Grand Ivy Casino. Here, only the best and most premium casino services can be enjoyed. Speaking about enjoy - grab a HUGE Welcome Bonus worth up to stunning €1,500 + 100 Bonus spins today!

for an outstanding baccarat experience.