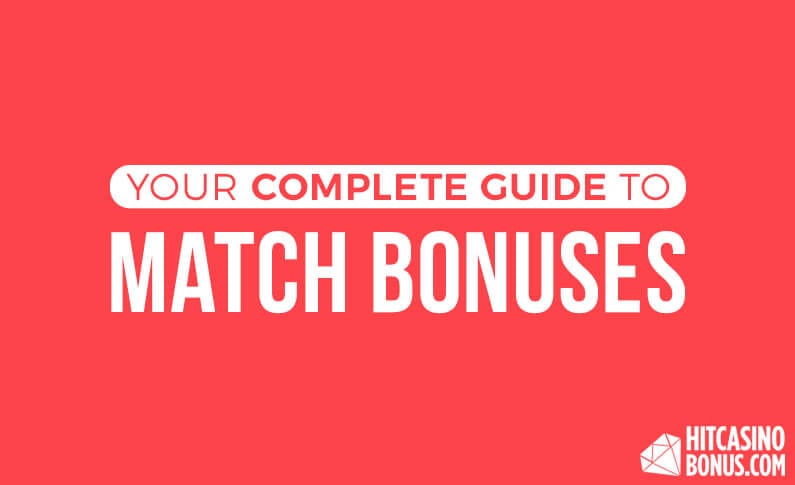 Get More From Your Deposits With Casino Match Bonus
Casino perks and promotions are available in various forms, and their availability online depends on the specific goals, target audience, and customer base of each casino. One example of a casino promotion is the 'Refer a Friend' bonus, which is designed as a marketing strategy to expand the customer base. Existing members of the casino have the opportunity to earn rewards by referring their friends. On the other hand, Welcome Bonuses are offered to entice new players to sign up and explore the variety of video slots available at the casino. Another type of bonus is the no deposit bonus, which allows players to try out multiple games without requiring them to make a deposit.
One of the most common forms of casino perks and bonuses is the match bonus, which is consistently offered by casinos due to its popularity and reliability. From the perspective of the casino operator, this is a secure bonus to provide, as it cannot be easily abused and is based on the amount of the member's deposit. It is called a match bonus because the casino matches the bonus amount to the deposits made by the player. However, the specifics of this type of bonus may vary over time depending on the promotions and campaigns being run by the casino.
What are Some Examples of Casino Match Bonuses?
Match bonuses in casinos can vary based on the allowed amount or percentage set by the casino, as well as the associated terms and conditions. Here are some popular examples of match bonuses offered by casinos:
50 percent match bonus: With this offer, players receive an additional 50 percent on their bankroll. For instance, if a player deposits €100, the casino will credit an extra €50, making the bankroll €150.
100 percent match bonus: This is the most common and fair form of match bonus provided by casinos. In this case, the casino instantly doubles the player's bankroll. For example, if a player deposits €100, the casino adds an additional €100 to the account, effectively doubling the bankroll. However, it's important to pay attention to the terms of the match bonus promotion. Some casinos may impose a cap on this specific bonus, such as offering a 100 percent match bonus up to €300. This means the maximum bonus a player can receive is €300, regardless of the deposited amount.
200 percent or higher match bonuses: In some cases, players may come across casinos that offer match bonuses exceeding 150 or 200 percent. However, higher match bonuses often come with additional conditions, including stricter wagering requirements.
Match bonuses bundled with free spins: Due to intense online competition, casino operators have become more creative in their bonus and marketing strategies. One example is combining a match bonus with free spins. For instance, a casino may offer a 100 percent match bonus along with 105 free spins.
Remember to review the terms and conditions associated with match bonuses to understand any limitations or requirements imposed by the casino.
What to Look for When Shopping for Casino Match Bonuses?
Not all casino perks, such as match bonuses, are created equal. It is essential for informed and responsible casino players to be aware of the bonus offers and the associated terms and conditions. Here are some important considerations:
Check the wagering requirements (W.R.) of the match bonus promotion. Higher match bonuses often come with more stringent wagering requirements.
Casinos typically have wagering requirements (W.R.) that mandate players to wager the deposit and bonus amounts a certain number of times before they can withdraw winnings. Additional restrictions may apply, such as specific games allowed and the validity period of the match bonus. For example, some casinos may provide a 30-day window to use the match bonus, after which any unused funds will be forfeited.
Exercise caution with match bonuses that exceed 500 percent. If an offer seems too good to be true, it's advisable to seek advice and consult casino reviews.
Be aware that a minimum deposit may be required to qualify for the match bonus. The minimum deposit amount typically starts at €20, but some casinos may have higher minimums, such as €100.
Pay attention to the list of eligible games. Casinos may specify a set of casino games where the match bonus can be used, as part of their Terms & Conditions (T&C) governing the use of bonuses.
Some leading casinos offer successive match bonuses for multiple deposits as a loyalty incentive. This means that not only the first deposit, but also subsequent deposits, usually up to the third deposit, may be eligible for match bonuses. For example, the first deposit may receive a 100 percent match, the second deposit a 75 percent match, and the third deposit a 50 percent match.
Casinos have the right to cancel a promotion. To safeguard their business and prevent bonus abuse, casinos reserve the right to cancel a bonus or temporarily suspend an account if they detect any misuse or abuse.
Match bonuses are just one type of customer-friendly promotion offered by casinos. These bonuses provide players with additional funds to enhance their gaming experience and compete for bigger payouts without the need for additional deposits.
Related Casino Bonus Guides
As you browse through all of our casino bonuses and promotions, don't miss out on our complete guides around each of the offer types, reading these guides will make you claim the right offer – and help you maximise profits. Read them today!