We require visitors to be 18 years or older to access demo games, please confirm that you are 18+
Introduction: Jackpot 6000 Slot Game
Game software designers constantly strive to create high-end
slot games
that appeal to regular and recreational casino players. They take their inspiration from various themes and even Hollywood movies and characters to offer modern, hip and visually stunning slot games. One such game is the Jackpot 6000. This game is a classic slot machine with traditional symbols that takes you back in time when playing a physical slot machine inside a casino.
NetEnt
's take on the Norwegian slot, Jackpot 2000 is a hit among players who prefer classic slot machines. The game features a separate coin slot, buttons for 'Bet' and 'Spin', and is situated in a casino hallway.
Slot Details
Jackpot 6000 by NetEnt is designed as a fruit machine and offers 5 lines and 3 reels. It caters to modern players who seek top jackpots by offering a Super Meter game with high-end 3-dimensional graphics, and a doubling game. The game offers a theoretical payout rate of 98.8 percent, making it a go-to option for players across all operating systems, from Windows to Mac.
Game Play
To start playing Jackpot 6000, the player has to choose one from six different wagering options from 1 to 4, 6, 8 and 10. The win lines are dependent on the level chosen. Players can also choose between 10 cents or 20 cents per play. In case the player wins in the main game, they can double their winnings in the bonus game called 'Heads or Tails'. This feature can be accessed until one chooses to withdraw the winnings, or play the Super Meter game.
Bonus Rounds: Heads or Tails and Super Meter Game
In the 'Heads or Tails' bonus round, players can play all their winnings or only a fraction of them. To skip this feature, one can choose to collect their winnings and proceed to the main menu or game. For the Super Meter game, the player must place the maximum bet of 20 coins on all five lines to activate it. If the player wins in the main game, they can access the Super Meter by clicking the 'Spin' button. The player's winnings will be added to the credit display, and they can keep playing as long as they have enough coins to sustain each spin. The bonus feature can be ended by clicking 'Collect' or 'Transfer'.
Conclusion
Jackpot 6000 is a slot game that pays tribute to classic fruit and slot machines of the past and offers players a fun and profitable casino experience. It is a game which is worth playing, and players can browse through their preferred
online casino
bonuses section to get started, or play the game for free today.
Top 10 NetEnt Casinos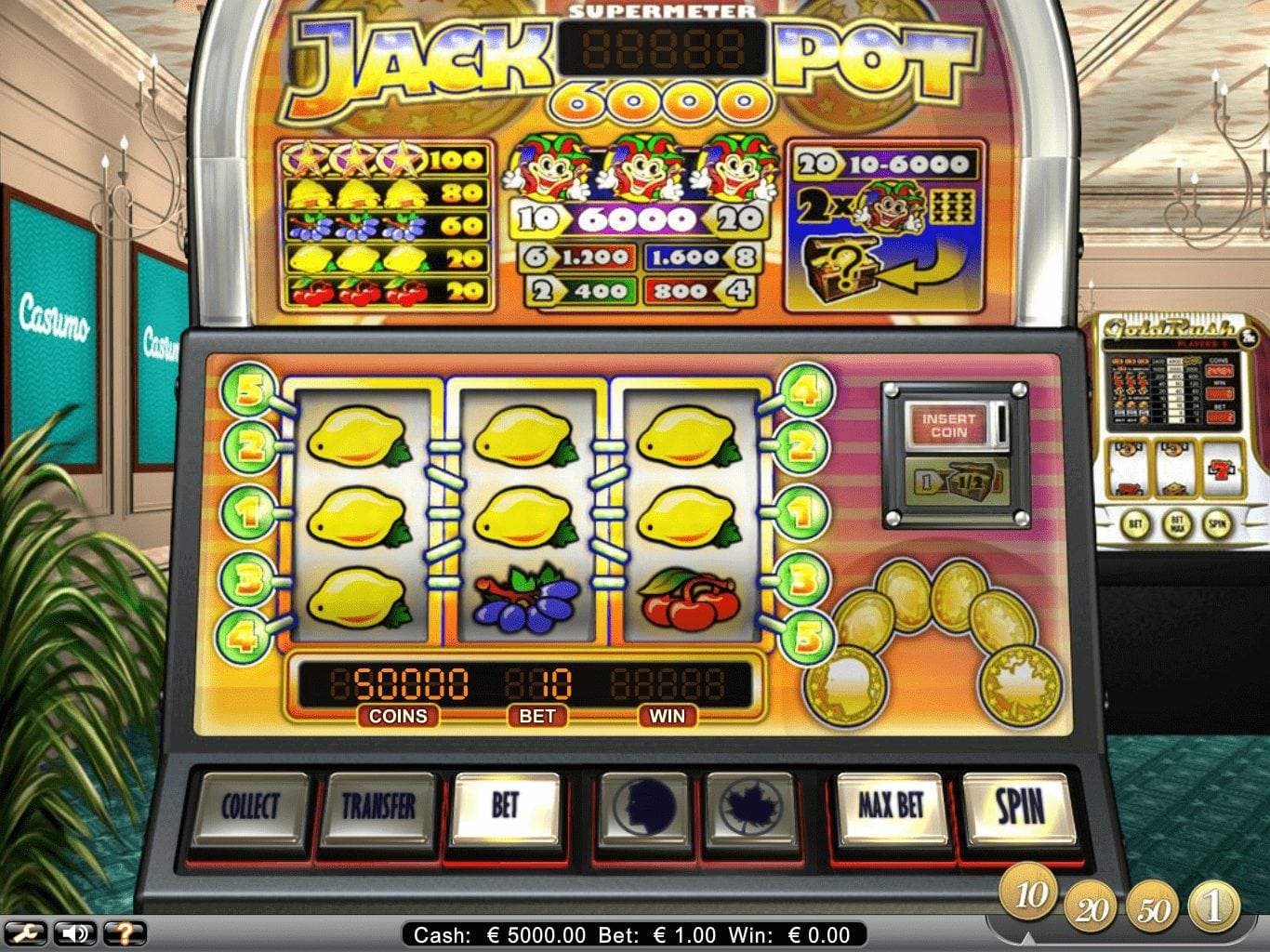 try more games