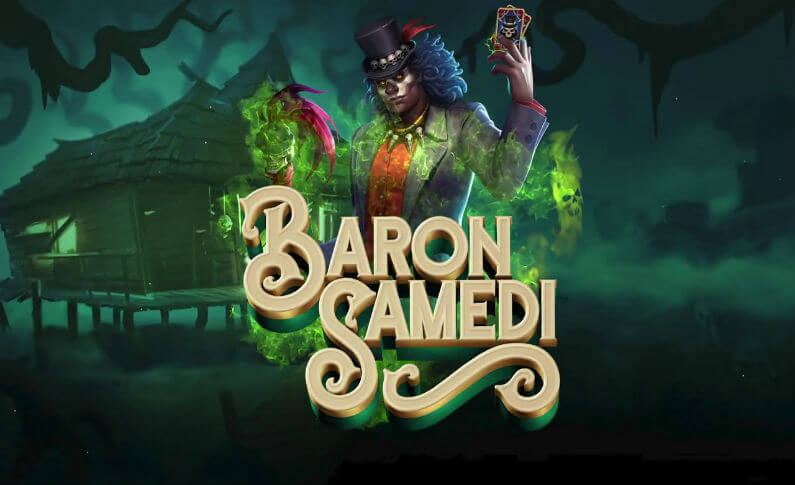 Yggdrasil's Baron Samedi is Finally Out
Yggdrasil Gaming is a software development company in the online gambling industry that takes its name from Norse mythology's Yggdrasil tree. The company, which was founded in 2013, offers users numerous fun games, world-class employees, and multiple licenses to ensure that high-quality services are maintained.
Although it has only been in the industry for five years, millions of people around the world eagerly await Yggdrasil's next release. One such release is the Baron Samedi slot machine. Baron Samedi is a loa spirit of Haitian Vodou religion, but most people might have heard of it from games, movies, and comics.
First Impressions of the Baron Samedi Slot
Yggdrasil has managed to create an exciting slot game with amazing graphics and 3D animations. The slot's background is static, and the reels are on a board, but details and items on two shelves make it seem like you are in a real place. From the cigarette smoke floating across the screen to the 3D candle flame and the drink with animated ice, every detail is designed to keep you hooked on the game.
Betting Options
The betting range is always essential to determine how many users will play the slot machine. Yggdrasil has set the following limits:
The minimum bet per line is 0.004.

The maximum bet is 5.00.
You can bet either in a fiat currency or in coins, but remember that they are not equal. Betting 25 coins is worth 0.25 Euros. Beginners might be surprised by the very low minimum bet per line, which is 60% lower than the regular one and only requires 0.10 euros per spin.
The Options menu allows you to customize various features, including the autoplay feature, sound effects, and spinning reels' speed.
The Tarot Cards and Symbols
Yggdrasil added 10 topic-related signs, eight of which are regular symbols with no hidden talents or special rewards. The other two are the Wild and mystery symbols. The Wild symbol acts as any regular one, while the mystery symbols appear only during free spins and change to a random regular symbol after a spin. If you land on three, four, or five scatters while playing, you get seven, twelve, or fifteen free spins, respectively.
Before free spins start, the dealer gives you three cards that unpack to reveal three of the 36 possible magical effects. Collecting one of each three stacks of cards earns you additional free spins. The unique abilities of each card, such as adding multipliers or wild reels, make the paytable worth a visit. With an RTP of 97%, you could win up to 250,000 coins from a single spin.
The Baron Samedi slot is optimized for the best possible experience, depending on your device's capabilities. So, don't worry if you have an older device as the graphics and animations are optimized to run as smoothly as possible.
Top 5 Yggdrasil Casinos