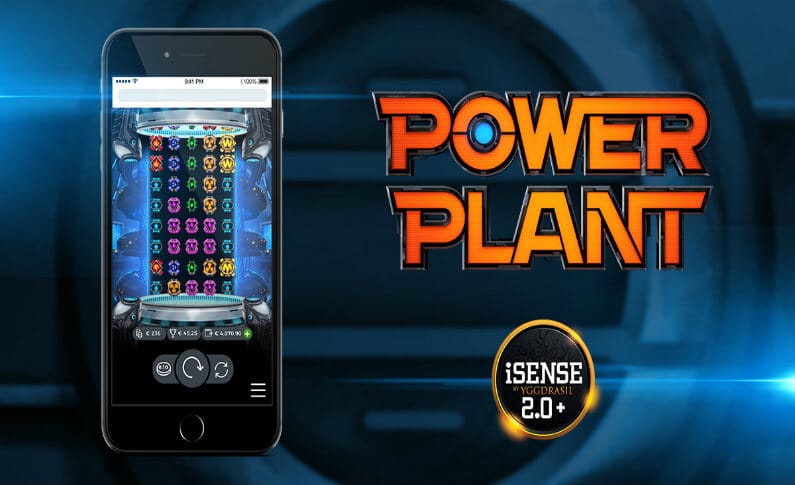 Yggdrasil Releases Power Plant Slots, Promises a Supercharged Gaming Experience
Yggdrasil Gaming, a well-known innovator in the field of casino game design and production, recently unveiled Power Plant, its latest offering that promises to offer players a futuristic and supercharged gaming experience. The game features advanced technologies and an improved user interface called iSENSE 2.0+, which ensures a seamless and entertaining experience for players. In addition, Power Plant uses unique portrait mode visuals, which allow for a more immersive and interactive gambling experience. These features further bolster Yggdrasil's position as an industry leader in new and exciting gaming experiences.
Power Plant also offers a wide range of winning symbols and features, making it one of the more lucrative and thrilling slot games available. The game offers an exceptional 82 paylines on a 5×8-reel structure, with a return to player percentage of 96.1%. This game also features a jackpot of 32,800 coins that can be won if players activate one of two exciting features available in the game. If players can land a full stack, the re-spin feature of the game will be activated, and players can win up to 32,800 coins in a single spin.
Players can bet on the game using all the paylines, and the game offers coin values ranging from €0.005 to €5.00. The maximum bet for the game is €250.00, which can be won by using the max bet button available on the game screen. The game also boasts an impressive re-spin feature, with players having the chance to earn between 2-4 extra features, based on the number of wild stacks.
Power Plant signifies Yggdrasil's further commitment to providing players with an unparalleled and innovative gaming experience. The new game is accompanied by the iSENSE 2.0+ user interface, which provides players with an improved gaming platform that runs smoothly on both desktop and mobile platforms. The UI is minimalist in design but offers modern visuals and sound effects that enhance gameplay. Yggdrasil Gaming has promised that this new platform will provide players with a Retina Display screen and the Force Touch feature once it is fully integrated into forthcoming games such as Power Plant. These initiatives highlight Yggdrasil's ongoing commitment to delivering a top-tier gambling experience to players everywhere.