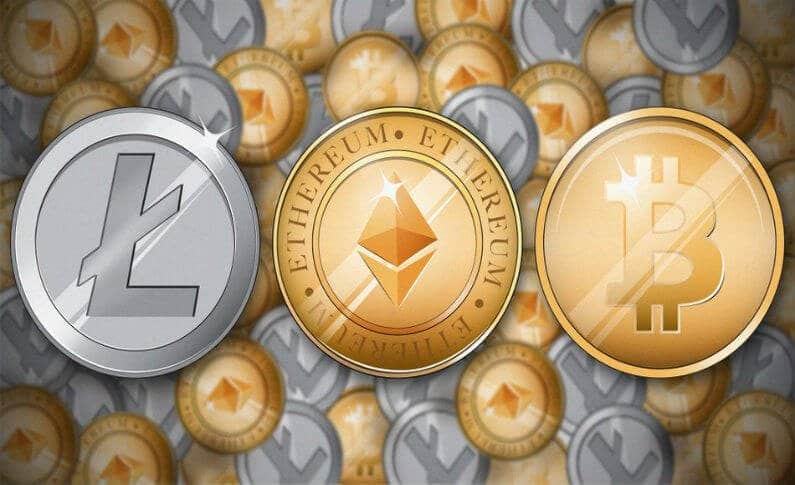 Posted in Industry
January 5, 2018
Will 2018 Be the Year of Cryptocurrencies in Casinos?
The rise of cryptocurrency in 2017 was certainly notable, particularly in relation to online casinos. While it has yet to become the primary payment method in the online gambling industry, the current trajectory suggests it may well take the top spot in 2018.
The Popularity of Cryptocurrency in Online Gambling
To understand the current status of cryptocurrency in online gambling and its potential for the future, it's important to consider why it matters. Cryptocurrency is, in many ways, the optimal form of payment for this type of entertainment. In fact, it's the support of Bitcoin, Ethereum, and other digital currencies from online casino operators that has propelled these coins to new heights.
The reasons why cryptocurrency is ideal for online gambling include:
It's decentralized.

Cryptocurrency is not influenced by any single government or economy, making it the most "independent" form of finance in the world. This is beneficial for the industry – which thrives on being inclusive and global – as anyone, anywhere can purchase and use cryptocurrencies to pay in online casinos.

The decentralized nature of cryptocurrency also makes it incredibly flexible, without any political regulator able to prevent online gamblers from transferring the sums they desire.

Tax leniency.

Cryptocurrency is largely untaxed, as most tax laws were established before cryptocurrency was even a consideration. However, some countries impose taxes on any income earned, including online gambling, so this should be considered before trying to win some digital cash!

Instant transactions.

Payments on online casinos can take a while to process, which limits "instant play" opportunities. While e-wallets help to speed up the process, the blockchain technology that underlies many cryptocurrencies allows for almost instantaneous transfers. This makes for an added incentive for players and operators alike.

Security.

With the increased attention on cryptocurrency, occasional fraud scandals have emerged. Yet, the security measures underpinning cryptocurrency transactions are incredibly robust, making it easy to trace transactions through the blockchain. Essentially, even if authorities struggle to find a culprit, they can still trace the money when it is used by the perpetrator.
The Key Cryptocurrencies to Watch
When considering cryptocurrencies in relation to online gambling, it's important to remember that Bitcoin is not the only coin of significance. While Bitcoin was the first successful digital cash, and today is valued at nearly $20,000, it has spawned numerous imitators and alternative options.
While many casinos that accept cryptocurrency deal exclusively with Bitcoin, a number of forward-thinking operators also support:
Ethereum

Dash

ERC20 tokens

Litecoin
The number of casinos that accept cryptocurrency is increasing rapidly, so it's likely that the list of accepted currencies will continue to grow throughout 2018.
Top 5 Bitcoin Casinos

While Bitcoin has garnered a lot of attention and is likely to continue growing, it's Ethereum that is seen as an especially promising cryptocurrency. It is significantly cheaper per coin and has shown a remarkable level of stability, which helps to make the dual nature of making a cryptocurrency deposit and enjoying online gambling even more exciting.
The Future of Cryptocurrencies in Online Gambling
Predicting the future of cryptocurrency can be tough, given its rapid growth. However, the benefits it offers online gambling are undeniable. It's likely that this form of payment will continue to become more prevalent in online casinos in 2018.