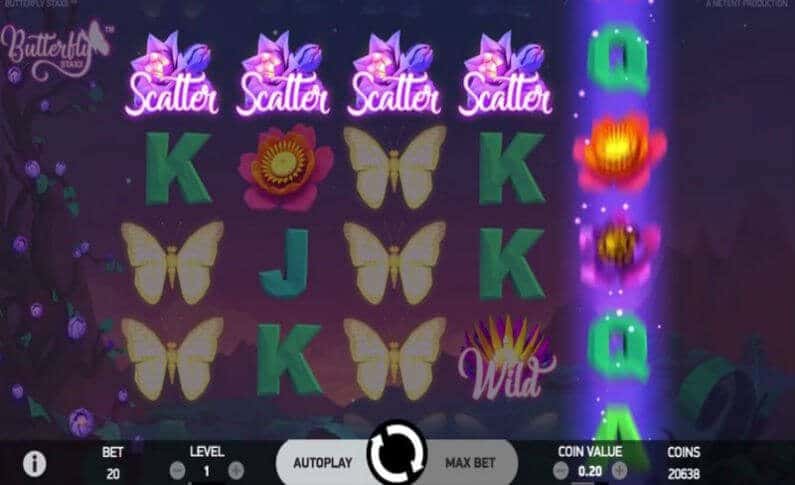 Posted in Guides
March 20, 2018
What are Scatter Symbols in Casino Slots, and Other Questions Answered
For those who enjoy playing and spinning slot games, symbols are valuable resources as they can deliver prizes and winnings. Symbols are not just illustrations of the game's themes but are keys to unlocking jackpots and instant winnings. The concept behind symbols and slot games is simple, match at least three similar symbols and earn a prize. The type of symbol on the reels determines the amount of the prize a player can win. Not all game symbols are equal, and some in-game symbols are more sought-after than others.
When it comes to the most profitable symbols, few can rival the scatter symbol. Scatters are prized symbols that unlock bonus rounds in slot games, particularly Free spins mode. Scatters usually do not need to be lined up on the reels but only require the minimum number of scatters to activate a bonus or mini-games, which offer the best prizes for the player. Scatters are designed as a high-paying symbol in the game and are often presented in an animated or thematic manner.
Using Scatters to Your Advantage
In most slot games, players need to find a specific number of scatters to unlock in-game features or bonus rounds. Game paytables offer specific information on the number of scatters required to be activated and where they should be shown on the reels. Popular slot games typically require at least three scatters to be activated. Once three scatters are shown on the screen, a bonus game can be unlocked or a prize can be earned. Some NetEnt games, such as Mega Fortune, give Free spins when three or five scatters land on the reels. Scatters can also unlock mini-games and other bonus rounds based on the specific game being played.
Scatter winnings come with an in-game multiplier and are multiplied by the total bet. This can boost overall player winnings, making it beneficial to place a bet on all paylines or bet on the maximum if bonus symbols are available, including scatters.
Are Scatters Available on All Slot Games?
Scatters are standard in brand new slots, particularly 5-reel slots, 3D slots, and progressive jackpot slots. However, classic 3-reel game productions may not offer scatters and their benefits.
How to Identify Slot Games Designed with Scatters and Bonus Features
If you want to get the most out of your slot-playing experience, researching the game and checking details to ensure that scatters are part of the program can be a great idea. Check game reviews or access the game's paytable to identify the critical symbols, including scatters, and what they offer. Paytables provide valuable information on the game's potential, including wilds, bonus symbols and the availability of scatters. Knowing this information is important in maximizing your chances of winning and having a great time playing online slots.
And if you're still struggling to understand paylines, reels, scatters, wilds, symbols, or any other casino slot terms, HitListCasinos Navigator has you covered! Navigate a glossary of terms and abbreviations to master online gaming language.