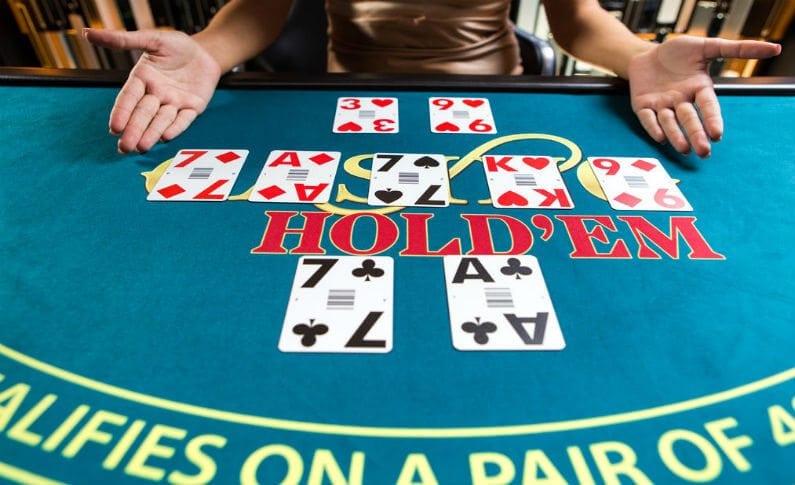 Texas Live Casino Hold'em Shines Brighter Than Online Poker in 2018
Live Casino Hold'em combines the best of two popular games: Texas Hold'em and Live dealer casino. It's not surprising that this game is superb and it's gaining more attention as online poker slowly becomes less popular.
History of Live Casino Hold'em
Texas Hold'em was created in Texas in the early 20th century, and it gained popularity in Las Vegas. The rise of the online gambling industry made Texas Hold'em an overnight success, and in turn, created Live Casino Hold'em.
Live Casino Hold'em offers a real-life gambling experience without the need to visit a brick-and-mortar casino. This game is simple to learn, but it requires strategic thinking which makes it captivating. Live Casino Hold'em was initially created as a preparation simulator for Texas Hold'em, but it quickly became an independent game due to its popularity. Today, it's one of the most popular Live dealer games, and it's found in the collections of every major casino operator.
Live Casino Hold'em vs. Online Poker
As a poker variation, Live Casino Hold'em and online poker are not direct competitors. However, unlike online poker, Live Casino Hold'em is much simpler and requires less skill. This makes it accessible to novices and experienced players.
The popularity of Live Casino Hold'em is growing rapidly as the number of online operators offering the game increases. Innovations like the Jumbo 7 Jackpot side bet from Evolution Gaming make the game even more exciting.
Live Casino Hold'em is an interactive game that allows players to enjoy all the benefits of a live casino experience from the comfort of their own home. With each new variation, Live Casino Hold'em poses a threat to traditional online poker, which has been steadily declining in traffic. Live Casino Hold'em is undoubtedly destined for greater popularity and could ultimately surpass online poker in popularity among card games.
If you're new to online gambling and struggling with the jargon, HitListCasinos Navigator is a helpful glossary of industry terms and abbreviations to help you get up to speed.