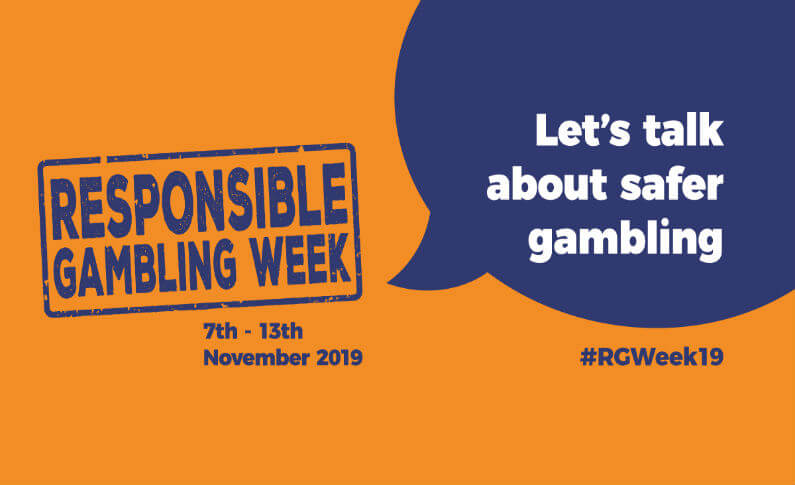 Posted in Industry
December 12, 2019
Responsible Gambling Week Celebrated
Problem gambling has been a growing issue, and until recently, it remained mostly invisible. With the increasing popularity of online games and the easy access to them, people of all ages have been affected. The UK Gambling Commission recorded more than 25,000 children participating in online gambling in 2018. In light of this issue, the gambling industry celebrated the Responsible Gambling Week from November 7 to 13, aiming to promote safer gambling among its stakeholders.
Insignificant Sums and Transactions Can Be Serious in the Long Term
Some parents reported insignificant sums showing up on their bank statements, charged to their credit cards. These charges were from their children's online gaming activities, who had linked their credit cards to the game to purchase upgrades, which boost gaming performance. These changes in behavior are not lost on the parents, and they have started regulating their children's spending on these games.
Games Can be Exciting as a Form of Escape
Games can be exciting as a form of escape for some people, including casino games. Tony Marini, a former gambler himself and currently a therapist at Castle Craig Hospital, supports responsible gambling to help people manage their behavior. According to Marini, providing education on managing player behavior plays a crucial role in addressing problem gambling.
More Education Required with Responsible Gambling Week is a Perfect Fit
The celebration of Responsible Gambling Week is a step forward in promoting education and awareness of gambling responsibly. The initiative is a collaborative effort among industry stakeholders, including bookmakers, casinos, and bingo clubs, to inform, educate, and spread awareness about responsible gaming. The event provides players and the general public with tips, tools, and sources of advice and support. This year's celebration also boasted a collaboration between UK and Irish stakeholders.
Companies such as BoyleSports, Kindred, the Racecourse Association (RCA), and British Horseracing Authority (BHA) showed their support for responsible gambling by participating in the campaign. BoyleSports distributed leaflets and offered customer tips, while Kindred promoted positive behavior in sports. The RCA and BHA both promoted messaging about responsible gaming on their digital channels.
At HitListCasinos, we take responsible gaming extremely seriously. You can read about our policies and our approach to responsible gaming in our manifesto: about-hitcasinobonus/responsible-gaming/.
Stay safe and remember to gamble responsibly.