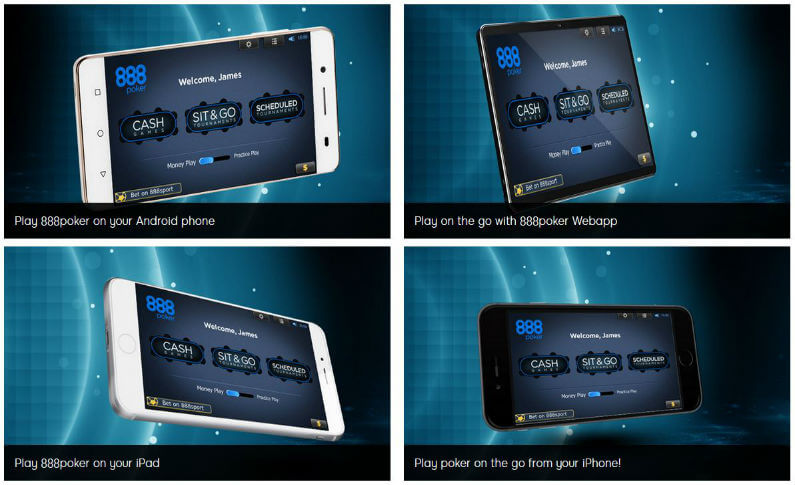 Posted in Industry
February 13, 2020
Portrait-Mode Gameplay for Poker Apps
Poker is one of the few games that has embraced new technology trends, allowing players to enjoy the game both live and at home. Several online poker operators provide live casino games through mobile platforms, which means that players can play their favourite game no matter where they are, while human dealers deal the cards through a web camera along with OCR card values.
A New Trend in the Making?
With the inception of the first iPhone back in 2007, it has felt more natural to hold phones vertically, and since then, it has become the preferred way of consuming content for many. The world of mobile poker has followed this trend, with certain operators having their poker apps completely redesigned for portrait view. Companies like Partypoker and Playtech have introduced a portrait view option, which gives players an entirely new experience of playing poker on mobile devices. Partypoker has officially deployed portrait mode only for Spins games and plans to add it to other types of games soon in the first part of the year.
Partypoker Mobile App Goes Portrait
Partypoker's tables have been entirely redesigned to be in portrait view, making it easy for players to play single-handedly. The landscape mode table, which required the players to hold the phone on its side with both hands for it to be manageable, is now replaced with an intuitive, visually appealing portrait mode that comes with bet sliders and buttons. Moreover, the portrait mode now supports multi-tabling play, with access to four tables that are visible in a split-screen view. Players can view all four tables simultaneously and perform all actions from a zoomed-out angle. Adding new tables is also more straightforward, with players only having to tap on the plus sign visible at the top. The app also displays all-in equity when two or more players face an all-in battle, but the option is only available in Texas Hold'em games.
Overall, the tables appear easier to use, modernized, and more responsive, making playing poker on mobile devices more fun than ever before.
Reformed Spins Lobby
The developers for Partypoker have also reworked the main lobby to make it easy to switch between a carousel and tiled view of the different buy-ins available. A filter option that allows players to see only the games they want is also added. Players can also register up to four games of the same buy-in simultaneously.
Playtech Embraces Portrait Mode
One of the leading gambling software developers, Playtech, has added a portrait view to its poker network – iPoker. The software uses dynamic avatar placement that allows better utilization of space available. Players can choose to play poker vertically or horizontally, depending on their preference.
Portrait Mode Becoming the Norm?
Apart from Partypoker and Playtech, other leading poker networks, such as GGPoker and 888, are also introducing portrait mode options for their poker apps. Unibet has already launched a separate version of its lottery-style HexaPro poker variants for Kindred's casino sites that can be played vertically. With more and more operators adopting this trend, it's only a matter of time before PokerStars, the world's largest poker operator, adds this feature to its app.
Final Thoughts
Poker has followed in the footsteps of casinos by introducing new technology trends such as portrait mode. They are adapting to the latest tech innovations to stay relevant in the gaming community. Although not everyone might prefer the new orientation, it's certainly a necessary adjustment in the world of online gaming. Poker is still a highly popular game, and operators like Playtech are trying to reinvent it to offer an improved UX on this popular game.