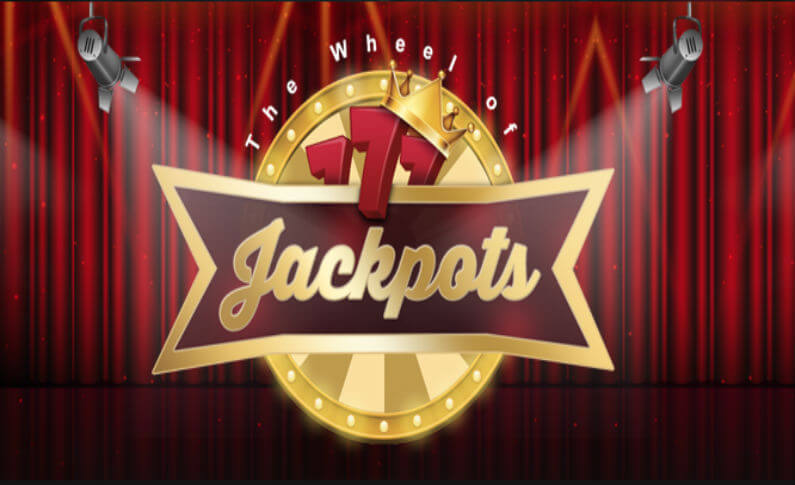 Posted in Promotions
April 9, 2019
Play Videoslots Wheel of Jackpots
Over the past 25 years, the online gambling industry has experienced remarkable growth due to pioneers such as Videoslots. This platform boasts a vast selection of casino games, which include slot machines and table games developed by top-rated software providers all over the world.
Despite the evolution of casino games over the years, the allure of the jackpot remains constant. The idea of everyone having an equal chance to win a huge sum of money keeps millions of players across the globe interested and engaged.
Videoslots has partnered with renowned companies such as Big Time Gaming, Yggdrasil, Betsoft, Microgaming, and Thunderkick. As you play games created by these providers, you can participate in the Wheel of Jackpots program.
What is the Wheel of Jackpots?
Videoslots values its players and thanks them for dedicating time and resources to their games. To express their gratitude, the site introduced the Wheel of Jackpots, which offers three different jackpot rewards:
Mini Jackpot

Major Jackpot

Mega Jackpot
Although these jackpots are commonly found on other platforms, the unique adventures to reach them make them thrilling. To qualify for any of these rewards, you need to obtain a spin first, and then use it to spin one of the nine wheels. Note that not all nine wheels guarantee a chance to win the jackpot.
XP Wheels
The accumulation of experience points is a popular way to connect with a casino. You may earn these points through loyalty programs or other point-based systems. The more you play, the more XP you receive. Though the procedure for collecting XP works in the background, it is vital to understand the different levels as they allow you to participate in Jackpot games.
Here are the six spin reward classes:
Wood — levels 5 through 20

Special — obtained at level 21

Bronze — requires 25 to 45 experience points

Silver — anything between 50 and 95 XP

Gold — players must acquire at least 100 XP before obtaining the trophy and up to 495

Diamond — players on levels above 500 receive the diamond trophy
Videoslots awards XP trophies for every fifth XP level, except for level 21 where you immediately receive the trophy upon reaching that level. As you collect more experience points, the value of the wheels increases. Visit the official website to gather more information about each specific reel, trophy, and its rewards.
Games & the Global Wheel
You will find the selected games under the "My Achievements" tab on your profile. You will accumulate all the trophies and win spins for Game Wheels here. The two options for game wheels are the Red Wheel and the Blue Wheel.
Players must find secret spin rewards to play the Blue Wheel. These rewards are concealed within random game trophies. To access the Red Wheel, players must collect all game trophies first.
Go to sections such as Weekend Booster & Clashes, Spins & Wins and Activity under the "My Achievements" tab on your profile to discover Green Wheel rewards trophies.
Other Rewards
Here is an overview of the various rewards available:
Three jackpots (Mini, Major, and Mega)

Six trophies (Diamond, Gold, Silver, Bronze, Special, and Wood)

Two games (Blue Wheel and Red Wheel)

Global Green Wheel
Additionally, Videoslots offers four additional types of rewards such as Free Cash, Battle Tickets, Extra Weekend Booster and Free Spins. Videoslots provides detailed explanations of how to obtain all 16 rewards on their website, so be sure to visit it to obtain the latest information. If any changes occur you will find the updated information on their site.
Earning XP
Thus far, we have provided you with information about rewards and available games, but how do you earn XP? Though XP categories are awarded in the background, understanding how you receive them is beneficial.
It is worth noting that all video slots and slot machines award XP, with the exception of those featuring progressive jackpots. The number of XP you receive per every euro bet is determined by the RTP of the game you are playing.
Playing an RTP 96% game, for instance, earns you 1 XP for every euro you bet. Should the RTP drop to 95%, you gain 1.25 XP for every wagered euro. However, games with an RTP of 97% reward a mere 0.75 XP.
Note that every 0.01% above 96% reduces the number of experience points awarded by 0.25%. Understanding the RTP for the game you are playing, and using the calculator to figure out how much money you need to spend to receive a specific amount of XP, will help you earn more efficiently.
For more information on RTP, read this article.
Terms & Conditions
As usual, the official