Posted in Industry
September 29, 2019
Online Staking Limits Not Yet an Option
To prevent harmful gambling, some have suggested that casino operators should impose 'online staking limits' similar to those implemented in fixed-odds betting terminals (FOBT). In fact, a few gaming executives have gone as far as stating that this policy is 'inevitable'. However, the proposal of introducing such a policy in online casinos appears to have been put on hold for now.
According to a Representative from the Gambling Commission
In a recent interview with Neil McArthur of the UK Gambling Commission, he revealed that there are no immediate plans to introduce online staking limits for online gambling activities. Mr. McArthur appeared on the BBC show Panorama: Addicted to Gambling and emphasized that casino operators could promote responsible gaming by using the wealth of information they already have on players as required by existing regulatory requirements. These include enhanced client screening and verification, Know Your Customer (KYC) procedures, source of wealth checks, as well as checks against money laundering.
Online Staking Limits Not Realistic
Despite calls from some groups to introduce online staking limits, the UK Gambling Commission has continued to remain firm on its stance. Wes Himes, the interim chief executive of the Remote Gambling Association, noted the ineffectiveness of a cap on stakes or bets during an interview. He pointed out that implementing a limit on the stake or prize would prove to be futile in a highly competitive gaming environment. Mr. Himes went on to explain how the introduction of such limits could even drive customers to use unregulated online casinos. This scenario is one that both regulators and operators want to avoid.
Ed Ware, CEO of a leading online casino, also agreed with this sentiment. He argued that players who have passed the age verification checks and can afford bigger bets will be disappointed and may flock to platforms that allow them to do so, even if these are not regulated.
'Out of the Pan and Into the Fire'
In summary, the proposal of introducing online staking limits appears to have turned out to be a case of 'out of the pan and into the fire'. Instead of providing a means of guidance and regulation, it may lead players to unregulated gambling sites. Following the interview with the UK Gambling Commission representative, several representatives from the online gambling community have shared their opinions and echoed the Commission's stance.
Casino Operators Take Action to Improve Procedures and Protect Customers
After the BBC interview, several top casino companies have taken the initiative to improve their services and protect their users. Ladbrokes Coral, for instance, has transformed its website into a safer platform for players and rebranded with the 'Changing for the Bettor' initiative in 2019. Similarly, David Clifton from Clifton Davies Consulting believes that the issue needs to be contextualized. He notes that most remote gambling operators are licensed by the UK Gambling Commission, which has led to an increase in the number of complaints filed; operators are now spending more time disseminating information and players feel more confident to complain.
Discussions on responsible gaming initiatives, including caps on bets and prizes, are still underway. What is evident is that major stakeholders are committed to providing a secure and regulated gambling experience for players. For the UK Gambling Commission, this means refraining from the idea of online staking limits, at least for now.
Featured Casino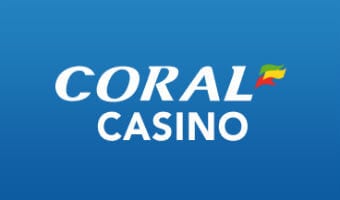 As a leading UK-based casino operator, Coral Casino ensures player safety and comfort through its commitment to responsible gaming, and availability of casino games that can be played on both desktop and mobile. The new customer offer is a stunning deposit Deposit £10 get £50 Free Bonus + 10 Free Spins (18+. New players only. Must be accepted within 48 hours and is valid for 30 days. Wagering requirement at 40x, Paypal and certain deposit methods excluded. Bets covering >70% of Roulette table don't count to wagering. Full T&C's apply).