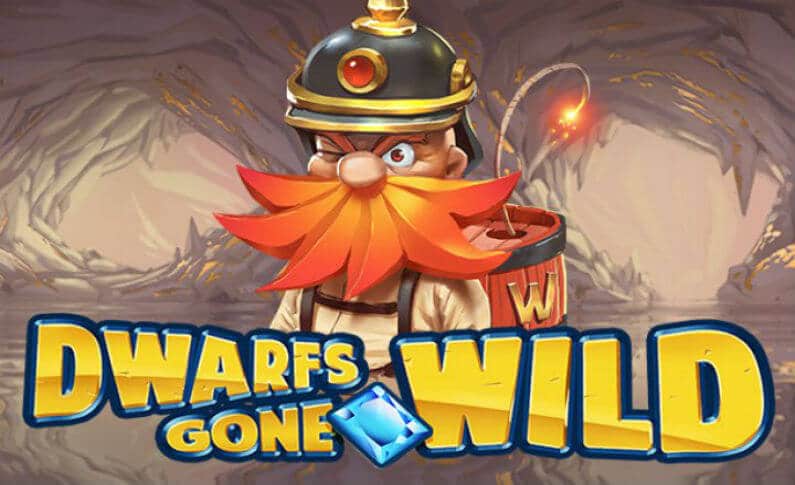 New Slot from Quickspin – Dwarfs Gone Wild
Quickspin has come up with an exciting casino slot game called Dwarfs Gone Wild that takes players on an adventure in a fantasy world full of riches and rewards. The game is based on Snow White and the Seven Dwarfs fairytale. It offers a high RTP of 96.38% and a maximum win of 2,535x initial bet. The game was released on June 12th, 2018.
Experience Fairytale-Themed Gaming
Dwarfs Gone Wild is a 5-reel video slot with 20 paylines and medium volatility. It features all the characters from the classic fairytale, such as Snow White, the Magic Mirror, the Huntsman, and the Seven Dwarfs, but also introduces new personalities and bonuses based on their traits. These bonuses appear on the reels through the Wizard, Blacksmith, Racer, Strongman, Huntsman, Banker, and Bomber dwarf symbols. The game is a mix of small and big wins as the gameplay offers frequent wins with the potential to hit huge rewards.
If you are new to slots and unsure about terms like 'reels', 'paylines', 'wilds', and 'symbols', check out HitListCasinos Navigator for an extensive glossary. Navigator is your key to master online terms and abbreviations.
Golden Minecart Bonus Meter Is the Talk of the Town
Dwarfs are busy digging for riches in the mine shaft while players accompany them with special skills that assist in gameplay. These skills turn into rewards and bonuses, such as Free Spins, Banker's multiplier, Bomber's spreading wild bonus, Racer's wild symbols, Huntsman's free wild symbol, Blacksmith's full reel wild, Wizard's additional Free Spins and Strongman's rolling wild.
The Golden Minecart Bonus meter on the left-hand side of the reels begins at around 75% (depending on the size of bets) and gradually fills. When the meter is full, it activates the Free Spins Bonus and unlocks unique dwarf features. Players can trigger seven gold minecarts for additional bonuses once the meter is full, and every Dwarf symbol offers a unique bonus during the Golden Minecart Bonus.
The game also offers the Magic Mirror feature that adds 300 Snow White symbols and two Free Spins every time it's triggered.
Game Features at a Glance
Dwarfs Gone Wild offers players a straightforward gameplay experience with bonus meters and additional dwarf bonuses for additional rewards. The features that make this game standout are:
96.38% RTP and medium volatility

Start with a free active Golden Minecart

Golden Minecart meter starts at 75% and above depending on the size of bets

Magic Mirror bonus triggers 300 additional Snow White symbols on the reels and 2 Free Spins

Maximum win is 2,535x player's bet
Quickspin has put a lot of effort into the graphics and animation, making this game visually captivating. The audio is equally impressive, offering a fantastic soundtrack that adds an authentic touch to the game.
Final Thoughts
Dwarfs Gone Wild is an engaging slot game with something always ready to excite and reward players. With a high RTP and a range of unique bonuses, it's a potentially lucrative and highly rewarding game. It is a great game to try your luck. So why not register with your favorite online casino and start digging for gold with the dwarfs?
Check out our list of top Quickspin casinos to explore other fantastic slot games.
Top 5 Quickspin Casinos