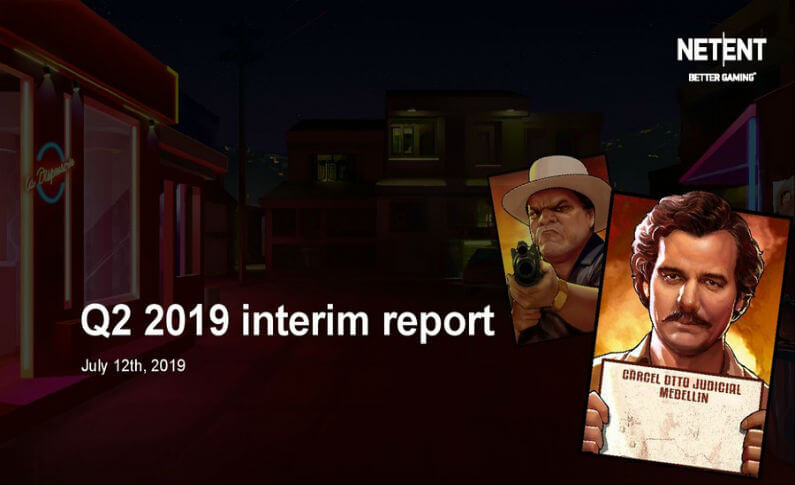 Posted in Industry
August 9, 2019
NetEnt's Q2 Revenue Drops
Sustaining growth in any business is a difficult process. However, things become more challenging after the maintenance period. Regardless of how confident the CEO and other employees may be, a decline in revenue, especially over an extended period, could cause panic in companies.
Looking at the statistics, NetEnt didn't have an excellent Q2 so far as its revenue dropped by 4.1%, bringing it to just below €40m in Q2 2019. Yes, that amount is enormous, but that's precisely why that 4% represents a considerable loss.
What's Caused the Drop?
Answering this question is often quite challenging, even for companies with the biggest experts in their team. However, NetEnt explains that they needed to take legal measures to safeguard the IP rights to one of their most influential games. While the dispute ended favorably in May, the costs were incredibly high, as you can imagine.
Was it the right move for NetEnt to go ahead and spend millions of euros trying to protect their rights? Absolutely yes. It sets the standard in the industry and shows everyone else how relatively easy these cases are won. NetEnt is a massive company that can afford to take actions such as this one and, although court proceedings can be expensive, they are a perfect example of how a giant company should operate and behave on the market. Smaller enterprises can find it challenging to defend their rights due to high costs, but investors are always there to support them if they are right.
Read on to know all about NetEnt in our comprehensive breakdown – find it here!
The Nordic Countries
Besides the lawsuit, people from the Nordic countries seem to have been less interested in NetEnt's games over the past three months, particularly in Sweden. That hurts NetEnt the most, considering that the company originated from Sweden in 1996. The lawsuit is unlikely to have anything to do with this, making it more complicated to figure out the reason for the decline.
Therese Hillman, NetEnt's CEO, confirmed a loss of traction in Nordic countries, especially in Sweden, citing lower ARPU and a decline in the number of active players compared to the previous results. She also reported that NetEnt kept working hard by improving their technology, raising productivity levels, and aiming for a rise in market shares in all markets.
NetEnt is Still Leading
Regardless of the Q2 drop, no one can deny NetEnt's impact in the online gambling industry and its relevance in the market. Although the news about the decline was unfortunate, NetEnt is still doing extremely well. In fact, NetEnt took the top spot in iGaming's Tracker for June!
NetEnt operates in 23 regulated markets (excluding Sweden), which grew 1.7% in Q2. As we already know, the company has recently penetrated the US market, which is where most of its growth is coming from. The US market is still relatively fresh, and not all operators have complete freedom, but once all countries agree with the already established federal legislation, there's nothing preventing NetEnt, a company that's already there, from dominating the entire market and offering outstanding content to millions of people.
Should Players Worry About the Decline?
If you are not an investor in any of the companies related to the online gambling industry, you most likely don't need to worry about this stuff at all. As a gambler, you want regular releases, high-quality content, and fair play, and all that is guaranteed with NetEnt. The company is doing its thing, establishing new subsidiaries, hiring different people, going through lawsuits, or anything else that might cause a decline in value. That is something that players needn't worry about until it threatens fair play, which is highly unlikely to happen not only with NetEnt but also with any other large company out there.
If the total number of active players drops, the company will do everything it can to regain traction and acquire more customers. Who knows, maybe they will decide to do so by publishing an outstanding bonus deal that you can use to your advantage.
As long as you are treated well and enjoy your stay at any casino, profit drops or rises shouldn't affect your opinion about the quality of that casino, as it is 100% subjective. Reviews and statistics matter when you are looking for young and relatively unknown operators, but companies that have been in the industry for decades, such as NetEnt, have earned their reputation by providing the best possible user experience.
Top 5 NetEnt Casinos