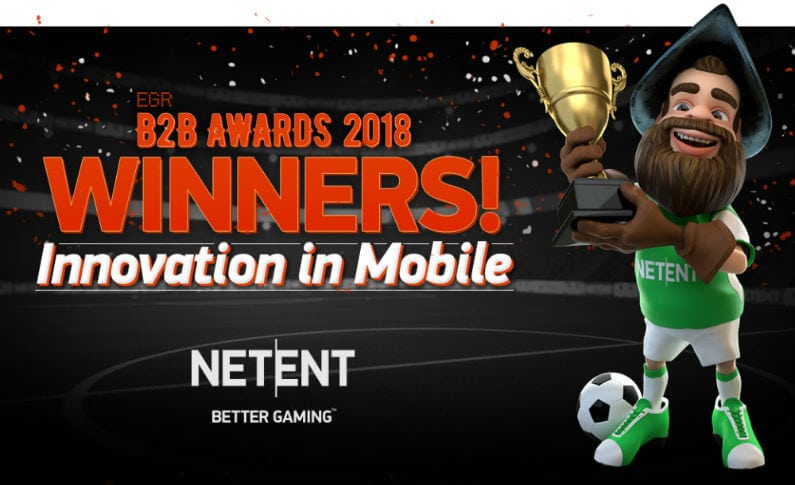 Posted in Industry
August 5, 2018
NetEnt Wins Best Innovators in Mobile at EGR B2B Awards 2018
NetEnt has been recognized once again as an exceptional innovator in the gambling software development industry, securing the EGR Innovation in Mobile award for 2018, adding another accolade to its collection that is well-deserved.
NetEnt: The Leader in Mobile Gambling Innovation
For more than 20 years, NetEnt has focused on innovation, pushing the boundaries of the industry with each new project and idea. Its creative approach to revamping existing platforms and continually designing new ones is unparalleled. This is evident in NetEnt's launch of the first ever genuine mobile live dealer casino platform, as well as NetEnt Live, which transformed certain segments in this ever-growing industry.
NetEnt's latest win can be linked to the launch of Live Sports Roulette and its Sports Betting Widget, which enabled players to place sports bets while enjoying their favourite casino games in a live dealer casino environment. With these and other innovations, NetEnt received ten nominations at the EGR B2B Awards 2018 and was declared the year's most innovative supplier.
Why Does NetEnt Continue to Win Awards?
NetEnt's consistent wins can be attributed to the company's dedication to creating products that its customers actually want. The company's experts identify the requirements and needs of online casino players and develop solutions that satisfy these requirements perfectly. The results are innovative, technically advanced, efficient, and simple products that improve the quality of online gaming across board.
NetEnt's Awards: Is Innovation All There Is?
NetEnt is excellent in all areas of the industry. It is no surprise that it recently won the title of Casino Content Supplier of 2018 at EGR North America. NetEnt is gradually making its presence felt in the United States, one of the few companies that is making itself legally at home in the country. While this process is gradual, NetEnt is eager and poised to take this newly emerging market by storm with its top-quality content and innovative products.
In 2018, the company has focused mostly on mobile devices and sports betting. NetEnt combines its two passions to deliver innovative solutions such as the Live Casino Sports Betting Widget and other themed games such as Live Beyond Live Mr Green project. NetEnt knows how to read and satisfy its customers and, with its brainpower and technology, has delivered products its players love throughout the years. With the ever-evolving gaming industry, it is impossible to predict what the future holds for NetEnt, but we can expect more top-quality authentic online gaming experiences that provide players with new and exciting ways of having fun.
Featured Casino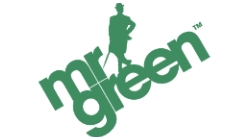 There really aren't many online casinos that exceed Mr Green Casino. With a fantastic selection of games, easy depositing options and a nice selection of bonuses, this casino should appeal to all players. If you're a bonus hunter, you've come to the right place, as there are loads of great bonuses and promotions to take advantage of at Mr Green Casino. They start with the Welcome Bonus, which is a 100% first deposit bonus, worth up to £100. What's more, players will also be rewarded with 100 Free spins at selected slots when they deposit £20 or more for the first time. Claim it all and start playing today!
NetEnt's focus on mobile devices has paid off with the company's revenues continuously growing. With the support of millions of football fans caught up in the World Cup craze, NetEnt's revenues are expected to reach new record highs.
Top 5 NetEnt Casinos