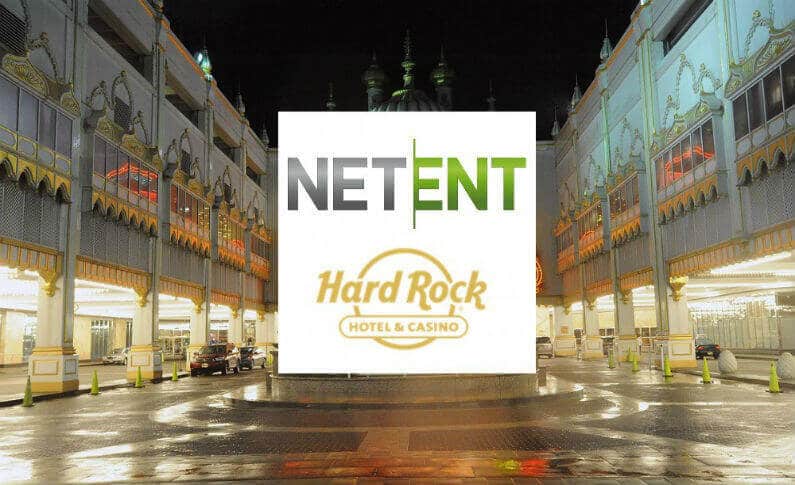 Posted in Industry
July 4, 2018
NetEnt to Take America by a Storm with the Help of New Hard Rock Deal
One of the biggest online gambling software developers, NetEnt, has partnered with the giant of the hospitality industry, Hard Rock, in a deal that is expected to have a huge impact on both businesses. NetEnt will have another opportunity to show off its innovative technology and bring online and offline gambling closer together, while Hard Rock will add more entertainment to its hospitality businesses. The deal only covers New Jersey, but the future looks bright for this partnership.
The deal with Hard Rock is different from NetEnt's contracts with established casinos, as Hard Rock online casino has yet to launch. NetEnt will ensure the venture is a success by providing top-quality, innovative products. Hard Rock partnered with Gaming Innovation Group in February 2018 and later announced the plan to launch an online casino. NetEnt's products are sure to help the upcoming casino keep thousands of players greatly entertained.
Hard Rock's brand is one of the most well-known names in the hospitality industry worldwide and has recently been expanding further into the gambling business. The prospect of seeing the same quality of service and experience offered by land-based Hard Rock casinos on the internet indicates a bright future for all New Jersey players.
As for the future of this partnership, NetEnt's products will surely help the upcoming casino keep thousands of players greatly entertained. The upcoming Jumanji online slot is set to be a sensation among its kind. Future Hard Rock casino players will be able to enjoy it and a multitude of other award-winning titles. NetEnt is determined to get firmly rooted in the fledgling American online gambling industry and, so far, has licenses in Canada, Mexico, and New Jersey.
NetEnt is relentless in its pursuit of innovative ways to merge online and offline casinos, making their online projects more immersive. The Live Beyond Live project launched recently with Mr Green Casino is a proof that this developer is setting the bar for technology in this industry. NetEnt's partnership with Hard Rock, another innovative brand with a signature style, is promising on many levels and we can only anticipate what will come out of it and where the developer will launch its software next.