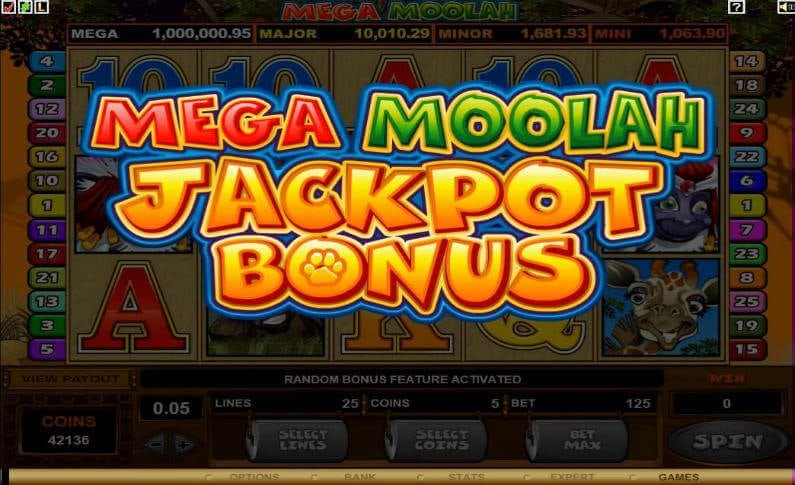 NetEnt Progressive Jackpots – New Millionaires and Most Promising Pots
The competition is fierce between NetEnt and Microgaming for the title of the 'most paying online slot jackpot'. Although Microgaming has been winning with their Mega Moolah in 2017, NetEnt players have been claiming progressive jackpots of over 10 million Euro in the last few months. The Hall of Gods slot gave a lucky winner over 7.5 million Euro, making it the 4th biggest win in the game's history.
Hall of Gods' Massive Drop Enters the Halls of History: 7.5 Million
Winning 7.5 million is an amazing event that must be remembered. The Hall of Gods jackpot has paid out over 57 million EUR since being launched in 2010, and over 20 million in jackpots over the last year alone. This shows that the popularity of the jackpot slot has risen tremendously. The recent winner is the 13th millionaire created by this game, but certainly not the only multi-millionaire created by NetEnt in 2017.
Mega Fortune Dreams Come True: A Grand Total of 5.5 Million
Mega Fortune Dreams jackpot was claimed in LeoVegas Casino, giving the happy winner over 5.5 million Euro. This jackpot slot pays out about every 65 days, but the game is so popular that during this time the pot grows to about 3.9 million. This is the second millionaire created by Mega Fortune Dreams in 2017, and if the trend continues, there should be another lucky winner around the beginning of autumn.
Mega Fortune Jackpot Winner at Mr Green Casino: A Whopping 3.6 Million
Mr Green Casino saw a lucky player claim a jackpot of 3.6 million Euro from the Mega Fortune progressive jackpot slot, making it a formidable competitor of Microgaming's Mega Moolah, which is the most paying progressive slot in the online gaming industry. Mega Fortune, much like its sister game Mega Fortune Dreams, pays out about once every 65 days, and it's extremely popular. On the other hand, it creates millionaires regularly, which increases chances of winning.
Arabian Nights: 2.5 Million and Growing
Less popular than other NetEnt jackpot games, Arabian Nights is still loved for its oriental fairytale atmosphere. The pot has remained untouched for over a year, and the last time the jackpot was claimed was on July 2, 2016. Despite increased interests in NetEnt jackpots, Arabian Nights' pot should have been larger, but it seems that the game is losing popularity. However, the situation may still be rectified as the pot grows, and chances of making a record-breaking win increase by the day.
NetEnt Jackpots – Making Players Happy
Although NetEnt jackpots don't often reach the jaw-dropping sizes of Mega Moolah, they are still a steady and trustworthy second in the industry. Players get their winnings in a lump sum and have the opportunity to make a life-changing win. The games don't pay out as frequently as regular online slots, but once they do, players get a win they'll never forget. Try the games and find out if you are the lucky one to join the many happy NetEnt jackpot winners.