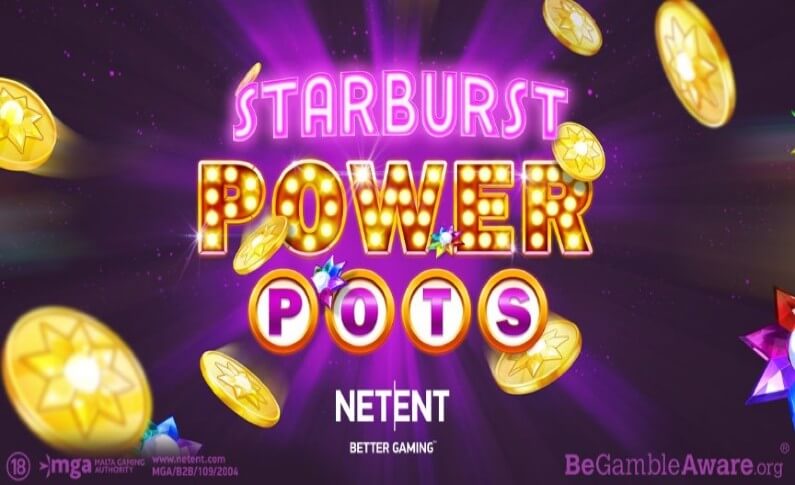 Posted in Industry
March 2, 2020
NetEnt Launches the Revolutionary Community Jackpot System
NetEnt has launched the Starburst PowerPots, a new jackpot system that allows players to play together to fill up the PowerPots progress bar. Once the progress bar reaches a certain level, the community pot is triggered, and the sum is split among a random number of players, regardless of whether they are online or not. This concept is a ground-breaking feature in the online gaming industry that offers players the chance to win significant awards. The Starburst PowerPots will be available in a family of NetEnt's finest games, and the company plans to include several prizes, as well as a major progressive jackpot in the future.
The Starburst PowerPots with tokens from the Starburst game will be released across numerous online casinos. Operators can modify the contribution and prize setups and configure RTPs, and the size of the jackpots will vary depending on the casino. NetEnt is known for creating popular games in the online gaming community, especially with Starburst. The official release date is still unknown, but the Starburst PowerPots is expected to be available at many NetEnt casinos in the first half of the year.
NetEnt stays ahead of the competition with continuous innovations
The Starburst PowerPots was developed in line with customers' and players' expectations, and NetEnt used leading-edge games design approaches to make this jackpot family of their most powerful games simple to understand yet compelling, stated Bryan Upton, NetEnt Director of Games. Upton added that the Starburst brand would create a massive acquisition while the jackpot mechanics would drive huge engagement for players.
NetEnt recently released an Asian-themed game with a progressive jackpot called Gold Money Frog. The game offers three prize-levels, minor, major, and super, and was well received by players. NetEnt is in the leading position in the jackpot scene along with Microgaming, which recently released the revamped WowPot progressive jackpot in its Wheel of Wishes progressive slot.
NetEnt's groundbreaking Starburst PowerPots, with the revolutionary community jackpot system, is expected to be a huge hit in the online gaming industry.