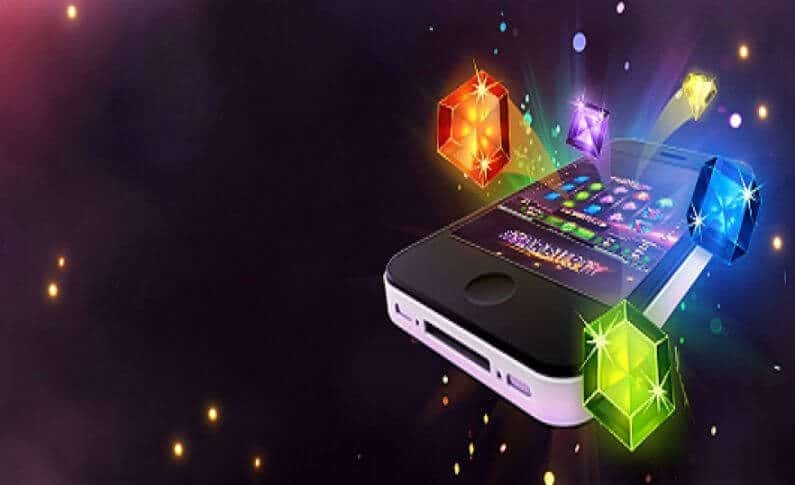 Posted in Industry
June 15, 2017
Mobile Devices Now the Go-To Platforms for Social Casino Entertainment
In April, International Game Technology (IGT) sold its social casino subsidiary, Double Down Interactive LLC, for $825 million. The sale was aimed at addressing the company's debt issues and to concentrate on its core business. The deal is set to complete by the second quarter of 2017. Although this might appear to be a setback for IGT, the mobile gaming industry's growth and recent trends demonstrate that IGT made a wise move.
According to recent surveys and market studies, social casino players are now turning to single-genre apps that offer a single game, compared to a variety of games on one app. Double Down offers access to games like bingo, slots, blackjack, and others, but the app's usage is rapidly declining. The Super Data research indicates that players prefer single-game apps on their mobile phones.
Mobile Phone Usage for Social Gaming is Up
Social casino entertainment was conventionally played on desktops, but presently, mobile devices are taking over. Statistics from Super Data demonstrate that the percentage of players using desktops reduced to 49 percent while that of mobile increased to 85 percent. In 2016, the percentage of players who played games using desktops significantly declined from 15 to 6 percent.
However, desktop casino entertainment is still relevant. Multi-genre apps like Double Down are primarily used on desktops since they have larger screens, which yield more immersive and entertaining experiences. On the same research, players who game on desktops are the most profitable and engaged. Desktop players have a 69-minute average session time, spending roughly $80 each month. In contrast, mobile players use 57 minutes on average and spend $40. Mobile players also get bored quickly, so they tend to switch to new games.
Mobile Casino Apps are Benefiting Players and Improving
Mobile casino entertainment is expanding due to new technologies. Players can now get similar or even better entertainment values from mobile games like Clash of Clans compared to slot games.
Recent phones are more powerful and feature advanced technology, permitting them to host games with premium graphics and sound effects. Contemporary and high-end phones feature larger screens, better pixels, and improved sounds, making them better for gaming.
What Do These Trends Imply for Publishers and Casino Operators?
Considering that 85 percent of all social casino players use mobile devices, operators and publishers must pay close attention to their mobile strategy. Although there have been slight changes in demographics, such as the average age of mobile casino players rising from 36 to 39 years, their popularity should be the key consideration for releasing new casino game titles.
Slot players have a "highest average lifetime value" (LTV) of $324. Casino-inspired games on desktops and tablets now have LTVs that exceed the LTV of video slots. However, on mobile devices, users prefer slots as these games provide instant casino entertainment, as opposed to apps that offer different games.
Recent innovations by publishers and changes in technology have helped players create an exciting gaming environment. This means that players can enjoy both worlds, playing casino games on desktops and mobile phones. Gamers can also anticipate more attractive and entertaining casino games as competition among publishers and operators increases.
Don't forget to read our previous post on How Social Casino Gaming is Redefining the Casino Experience. Happy reading!