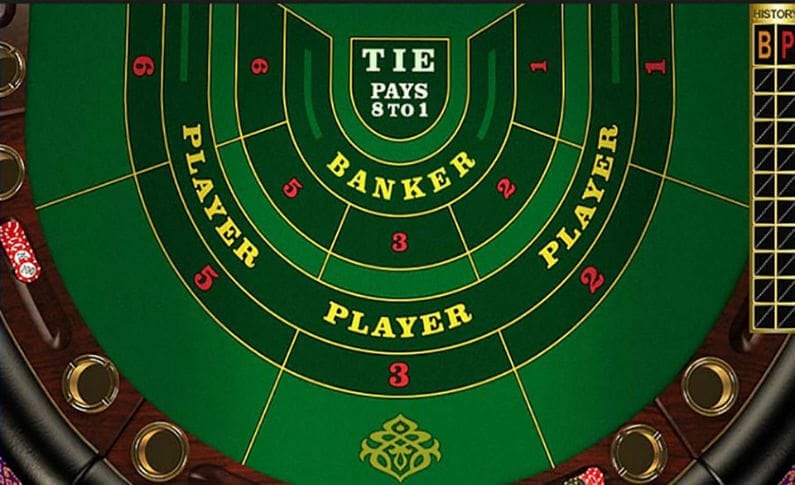 Mastering Online Baccarat: 6 Tips for a Newbie
If you're looking to get into gambling, online baccarat is the perfect game to start with. It's easy to understand, play, and win. The game is simple, and there are some tips and tricks that will help you master it quickly. Although these tips may seem too simple, they're the key to winning. When it comes to online baccarat, you only have three bets to choose from, and it's essential to avoid placing your bet on "Tie."
This is not a tip – it's a rule that you should follow to avoid losing your money. Betting on "Tie" has a house edge of around 14%, and its winning chance is so rare that even a 9/1 payout seems low. Moreover, online baccarat is a low-roller game by nature, which makes losing even more likely.
888 Casino is one of the best places to play baccarat online.
Featured Casino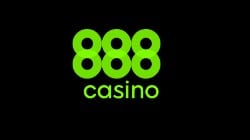 888 Casino continues to be the undoubted leader in the online gambling industry since its launch in 1997. The casino is offering the largest number of games for online gambling covering the array 888 Backgammon, 888 Sports, 888 Bingo and 888 Poker, to provide the unmatched online gambling fun. Read through our review and learn how to claim a huge Welcome Bonus package worth up to €1,500! 18+ only, T&Cs apply (see link below)
Six Online Baccarat Tips That Seasoned Players Swear By
When in Doubt, Bet on the "Banker"
Betting on "Tie" is taboo in baccarat, but choosing "Banker" is the smartest choice. The house earns a commission from this bet, but it's still the best option, winning over 50% of the time.
Novice players often bet immediately on "Banker" and continue until the bet loses. It's the best winning chance, especially if you want to gamble and relax without risking your bank balance.
Follow the Streak
Streaks are common in baccarat, and the winning strategy is to bet on either "Banker" or "Player" until it loses. In other words, if the "Banker" is winning, continue to bet on "Banker" until it inevitably loses, and vice versa for the "Player" bet.
"Tie" wins rarely result in streaks, and it's not an effective betting strategy. Therefore, you should focus on either "Banker" or "Player."
Wait Out the "Banker" Streak After One Loss
Getting onto a "Banker" streak is a baccarat newbie's dream. However, what if the "Banker" bet loses?
The best thing to do is to wait for the next round and place your bet on whichever side wins that round. Unless the "Tie" wins, which doesn't count.
If the "Player" loses, immediately switch back to "Banker." Although this strategy is not 100% reliable, it's effective and low risk, making it an essential part of any baccarat novice's playbook.
Forget About Betting Systems With Increasing Bets
Are you familiar with the "Martingale" betting system or other betting systems that require increasing and decreasing bets in a specific order?
If not, you're fortunate – these strategies can cause significant losses in a baccarat game. Instead, stick to minimal or slightly above-the-minimum bets.
Baccarat is easy, and its game tips are simple. However, placing bets with varying sizes is the primary reason people lose at baccarat.
Establish an Unbreakable Betting Limit for Yourself
The simplicity of baccarat and its high winning chances make it a dangerous game for overconfident players. That's why it's crucial to set a limit for your baccarat session and stick to it.
For instance, if the minimum bet is ten units and you're willing to bet up to 100 units, it's important to walk away from the screen when you reach your limit. Take a break of a few hours before playing again.
It's essential to stick to your limit, whether winning or losing. It's best to quit while you're still ahead, leaving a positive balance.
Don't Play for Too Long
It's best to play baccarat in short sessions. This allows you to take necessary breaks.
Set two limits for yourself: one as the total maximum bet and the other for playing time. As online baccarat is fast-paced, gaming sessions should be around 5-10 minutes long. They're more convenient to count based on the number of games. For instance, you can take a 20-minute break every 20 games or so.
Follow these tips, and you'll become a baccarat pro in no time!
If you're looking for more information on playing online baccarat, check out our Live Casino section. Live Games, in general, and Live Baccarat, in particular, are the fastest growing games in the online casino industry.