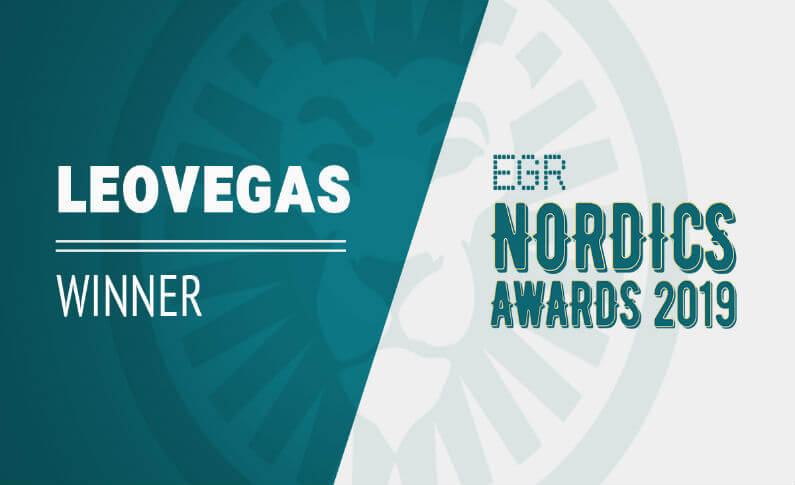 Posted in Industry
April 6, 2019
LeoVegas Is the Casino Operator of the Year 2019
LeoVegas, the online casino company, won the prestigious EGR Nordic Casino Operator of the Year 2019 award. This win does not come as a surprise as the company has won several awards in the past such as Mobile Operator of the Year 2016, Online Casino Operator of the Year 2017, Operator of the Year 2018, and Brand of the Year 2018. What is surprising is the fact that the company was established only seven years ago in 2012. They won their first award four years after starting at the EGR Nordic Awards which is a very prestigious annual event in the gambling world.
The EGR Nordic Awards is considered the Oscars of the online gambling industry and winning this award more than once is rare. Moreover, LeoVegas won the Mobile Casino of the Year award as well. Winning these awards is significant in the industry and can be used as a marketing tool.
LeoVegas App
LeoVegas joined the industry in 2012 and followed the mobile-first principle. The company offers a native app that is fully optimized for smartphones and tablets. This app has won several awards such as Best Innovation in Mobile and Tablet 2016, Best Native App 2017, Mobile Casino Product of the Year 2017, and Innovation in Mobile and Tablet 2018. This application offers the Touch ID feature that scans and recognizes fingerprints, making it easy for users to access games from wherever they are.
The EGR Nordic Awards 2019
LeoVegas not only won the Casino Operator of the Year Award but also won the Mobile Casino of the Year Award. The company created games such as Pirates Smugglers Paradise which is very popular. LeoVegas also opened the first land-based casino live stream at the Foxwoods Resort Casino roulette tables in the United States. This was hosted by renowned roulette expert and croupier Antonio Lamagna.
LeoVegas devoted a lot of time and resources to building the LeoSafePlay website, a site that promotes responsible gaming. Educating and raising awareness of gambling addiction is essential.
Bonuses & Promotions
Apart from classics such as fruit slots and the latest 3D cinematic machines, potential customers also look for promotions and bonus offers. LeoVegas offers a Welcome Bonus of €700 divided into four stages. Unfortunately, this bonus is only available in seven countries.
Other promotions tend to change quite a lot, but Double Jackpots was one promotion that was available throughout March. LeoVegas comes up with something new each month and their promotion section is full of surprises, high-rewarding bonuses, and exciting news.
Future Goals
LeoVegas has set its sights on winning the Casino Operator of the Year Award for the third consecutive year at the EGR Nordic Awards in 2020. The competition is getting tougher, but LeoVegas will work harder and smarter in 2019 to secure its win.