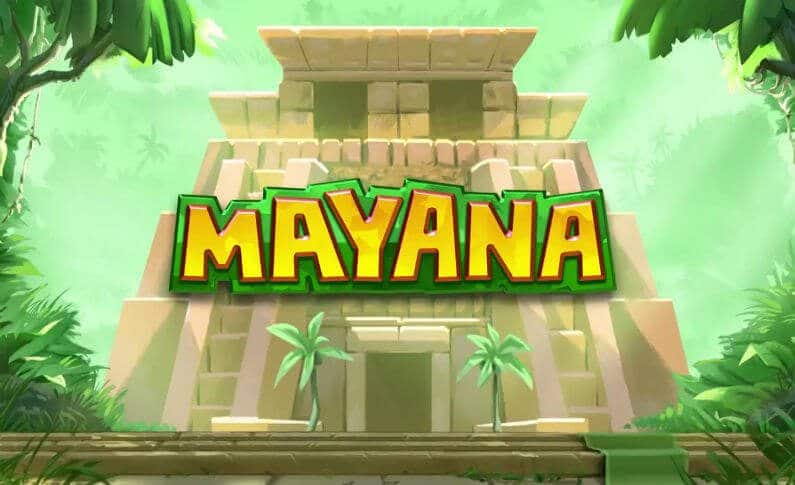 Latest Releases from Quickspin for 2017 (and Why We are Loving These!)
When it comes to slot game development studios, Quickspin, a Swedish game studio, comes to mind. Although it may not have the same buzz as other gaming studios, Quickspin delivers exciting slots that cater to passionate gaming audiences. Their aesthetically-pleasing slot presentations combined with truly engaging features, such as 'Flexible Free Rounds', 'Feature', and 'Achievements', have managed to leave a lasting impression on players around the world. Therefore, when Quickspin announced their newest games for 2017, we couldn't wait to give them a spin. Here are three of their newest releases and why we're excited to play them:
Top 5 Quickspin Casinos

Discover the Mayan Gold with Mayana Slots
Mayana slots take players on a journey into the wilderness to discover the legendary gold of the Mayans. Designed as an HTML-5 slot, this game features colorful symbols neatly arranged in a 3×3 reel configuration that expands into a 3×5 reel configuration as the game progresses. One interesting feature of the game is the 'Mucha Mayana multiplier', which, when activated, multiplies your winnings by 20x. The Mayana slot game also boasts the engaging Achievements Engine, which allows for an enhanced playing experience. The player achievements are divided into four levels with exciting payouts at each level, giving players a chance to earn Free spins or explore side games.
Believe in Wonders and Fairies with Fairy Gate
Fairy Gate brings the dreamy forest and fairies to life. As an HTML-5 slot game, players can enjoy an enchanting game complete with bonus symbols, Free spins, and multiple bonus levels. The game features a 3×3 reel configuration with enchanting symbols, including fairies, with the red fairy paying out 4x the winning amount if there are 5 matching symbols on the reels. If there are 3 scatters on the reels, the game rewards the player with 10 Free spins. Just like other Quickspin slot games, this game also comes with the Achievement Engine, and it is playable on various platforms.
Capture the Excitement with Sticky Bandits
Sticky Bandits takes on a Wild West theme, depicting a 5×5 reel configuration of a story about bandits robbing a moving train in a desert. This game utilizes the HTML-5 platform with solid sound effects that resemble classic songs from Western-themed movies. With crisp graphics and engaging sound effects, players can join the bandits in their heist! The game also features the interactive Achievement, allowing players to track their progress and earn bonuses and multipliers as they move through the four levels available.
With these new titles on the block, players now have more reasons to play and spin for prizes. The games are designed in HTML-5, allowing players to access them through different platforms, and the Achievement Engine adds an extra layer of entertainment to the games. Slot gaming is that much more enjoyable with the release of Quickspin's latest titles!
If you're still confused about the meaning of paylines, reels, scatters, wilds, symbols, or other terms, don't worry! Check out HitListCasinos Navigator, your glossary to master online terms and abbreviations.