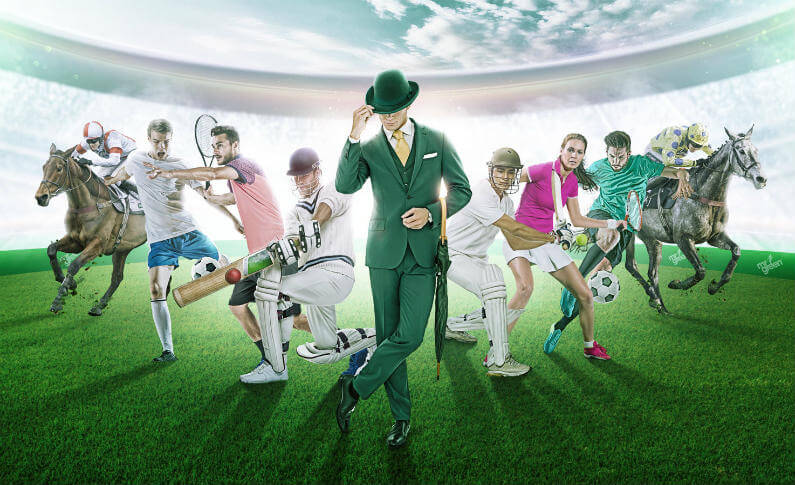 Know Your Online Casino Mascots this 2020
The popularity of online casinos is growing every day. Over the last few years, the number of gaming websites available online has increased significantly. Friendly competition among these casinos has resulted in different platforms offering competitive advantages such as bonuses, casino campaigns and quality of games. Some online casinos are highly professional, while others are more playful and fun, with different mascots bringing a new layer of excitement and promoting their brand identity in the process.
Mascots, which used to be reserved for fast food companies, are now commonly used to differentiate and add a sense of fun and style to many online casinos. In this article, we'll take a look at some of the most popular and endearing mascots that you can find on casino websites.
Royal Panda – The Cuddly Mascot of Royal Panda Casino
Meet the adorable and cuddly Royal Panda, the mascot of Royal Panda Casino. This little guy appears throughout the website, munching on bamboo shoots, managing the cashier, or skiing down a slope to introduce new promotions. Acting as the brand ambassador, Royal Panda provides players with information about the latest competitive offers and promotions at the casino.
Mr Green – The Dapper Gentleman of Mr Green Casino
Mr Green, the gentleman mascot for Mr Green Casino, is a passionate supporter of the best casino games and responsible gambling. This dapper fellow observes your every move, wager, and play while guiding customers to responsible gaming at all times thanks to its Green Gaming initiative.
PlayFrank – The Colorful Alien of PlayFrank Casino
The alien mascot of PlayFrank Casino is on a mission to introduce the casino's games and promotions. With his distinctive one eye, you'll see the playful little creature on many pages of the website, from the gaming lobby to promotional pages.
Pots of Luck – The Fun-Loving Leprechaun of Pots of Luck Casino
The Leprechaun of Pots of Luck Casino guides players through the instant wins and jackpots in the casino. This friendly and fun-loving character welcomes new players with open arms, making them feel right at home.
If you want to try out Pots of Luck Casino, it is now featured as one of our top picks!
Captain Rizk – Up Up and Away with Rizk Casino
Although not your typical mascot, Captain Rizk is the casino's superhero and the face of Rizk Casino. You'll find him featured prominently on the homepage and throughout the promotions section. Captain Rizk is in different poses, from breaking down brick walls to flying high, introducing Reel Rewards, or simply standing still while welcoming new customers.
Rizk Casino is also one of our top picks!
Jonny Jackpot – The Dashing Jonny of Jonny Jackpot Casino
Jonny Jackpot Casino's mascot is none other than the dashing and handsome Jonny. Looking his best on the virtual casino floor, Jonny will catch your attention and guide you to the most exciting games. If you stare at him long enough, he may even wink and lead you to the Welcome Bonus.
These are some of the most popular and endearing mascots that you can find on online casino websites. While these operators offer great promotions and games, having a playful and engaging mascot adds a new level of excitement to the overall gaming experience. Check out our recommended casinos, including these top picks!