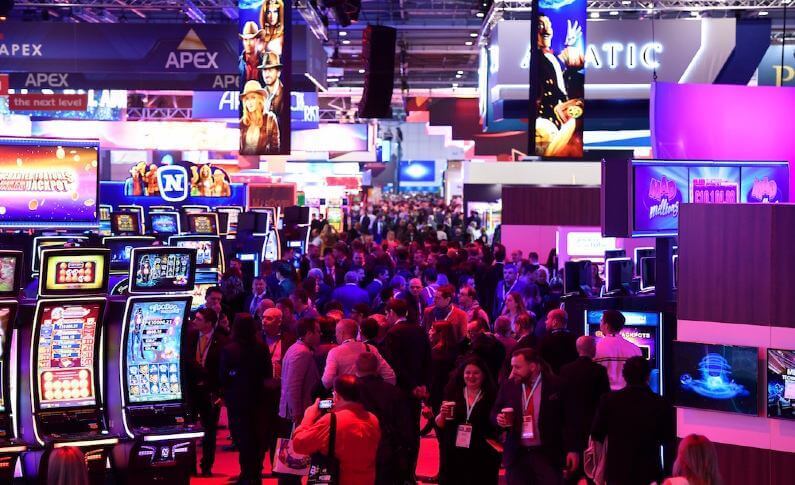 Posted in Industry
March 15, 2020
ICE 2020 Conference Reveals Exciting New Slots
ICE London, the leading global gaming hub for industry experts and shareholders, hosted its annual conference last February 4 to 6, 2020, with over 35,000 attendees and many innovators and forward-thinking software vendors in the business. This year's conference focused on important gambling products and services, such as payments, table games, online player protection, advertising, new slot technologies, and other technologies.
One of the exciting features of the conference was the strong focus on eSports, with an assigned 8,000 sq meter arena for competitive gaming activities. The conference also facilitated networking opportunities for attendees, including first-timers from more than 30 territories.
Of course, the conference would not be complete without showcasing the newest slot games. Here's a quick look at the latest slot games that software vendors and operators announced during the conference:
Street Fighter II: The World Warrior by NetEnt
NetEnt's Street Fighter II slot game is based on the popular video game from the 80s and 90s. The game is set to revisit the iconic characters from the original game, including Chun Li, Blanka, Bison, Balrog, Vega, Ken, Ryu, and E. Honda. No specific details about the game have been released yet, but it will be available in NetEnt partner casinos starting May 21, 2020.
Read our comprehensive guide on NetEnt to know more.
Game of Thrones Power Stack by Microgaming/Slingshot Studios
Microgaming's Game of Thrones Power Stack slot game was inspired by the award-winning HBO TV series. The game promises to offer lots of features that can provide players with a genuine Game of Thrones slot experience. Microgaming did not provide a specific release date for the game.
Find out more details about Microgaming here!
Gordon Ramsay Hell's Kitchen Slot Game by NetEnt
NetEnt's new slot game based on the popular TV show Hell's Kitchen by Gordon Ramsay is developed in partnership with Global Merchandising Services. The game promises to capture all the action, energy, and rage associated with the show, but no release date has been announced yet.
The Trillionaire by NetEnt
NetEnt's newest collaboration to create an exciting slot game is with Fashion TV Gaming Group, resulting in 'The Trillionaire.' Inspired by the song 'I Want to be a Trillionaire,' the game features Anja J of FTV, tapping into the 2 billion-strong viewers of the channel. The game promises to deliver the fashion, glamour, and luxury the channel is known for. NetEnt has announced that the game will be available on partner sites in the last quarter of the year.