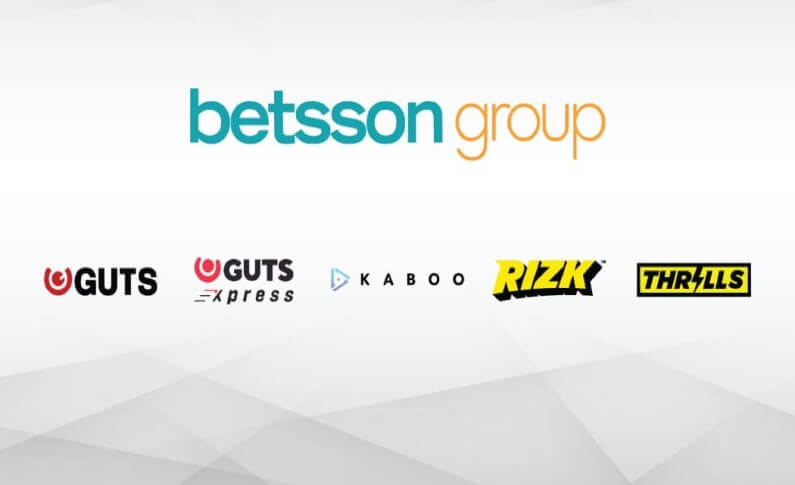 Posted in Industry
March 12, 2020
GiG Ships off Several of its Casino Assets to Betsson
Gaming Innovation Group (GiG), a notable provider of platform services for online casinos, will sell off several of its assets to Betsson Group for an estimated €50 million. The acquisition includes the transfer of well-known casino brands such as Kaboo, Rizk, Guts, and Thrills. Betsson will make a cash payment of €22.3 million, as well as a prepaid platform fee of €8.7 million to be paid upon completion of the deal. The Swedish company must keep all four brands operational on GiG's platform for the next 30 months.
The two companies expect to close the deal by April 2020, pending further approvals from regulators. GiG will utilise the proceeds of the sale to repay its SEK 300 million bond loan that matures in 2020, focusing instead on driving and growing its business-to-business (B2B) sector. GiG's omnichannel platform will capitalise on the continued digital transformation of the worldwide gambling market.
GiG's B2B Focus
GiG's decision to divest its B2C sector was part of a strategic shift that began in November last year. GiG foresees a large and sustainable market for its platform business and will operate as a specialist iGaming B2B provider. GiG also plans to upgrade its platform and announce partnerships with other betting technology software providers in the near future. This deal enables both companies to manage their B2B solutions without conflict while allowing GiG to expand its operations in the US market, offering omnichannel services in multiple states. 
Betsson Positions for Growth with GiG's Four Brands
Betsson welcomes the opportunities presented by the transfer of GiG's casino brands, including the chance to create synergies and apply core business-to-consumer (B2C) skills and marketing insights. The addition of GiG's brands will expand Betsson's outreach and growth potential for its proprietary sportsbook and payment platforms in the B2B market. Betsson maintains a passion for sports betting and aims to create a unique, entertaining, and safe environment for players.
GiG CEO Richard Brown noted that the sale positions the company to focus exclusively on the market's B2B needs and that the joint venture with Betsson will provide cost-saving synergies and the ability to offer one of Europe's most renowned sportsbooks to current and future B2B partners. The deal opens new possibilities for the future of Betsson's growing casinos, with new games, software providers and payment methods likely to be added.