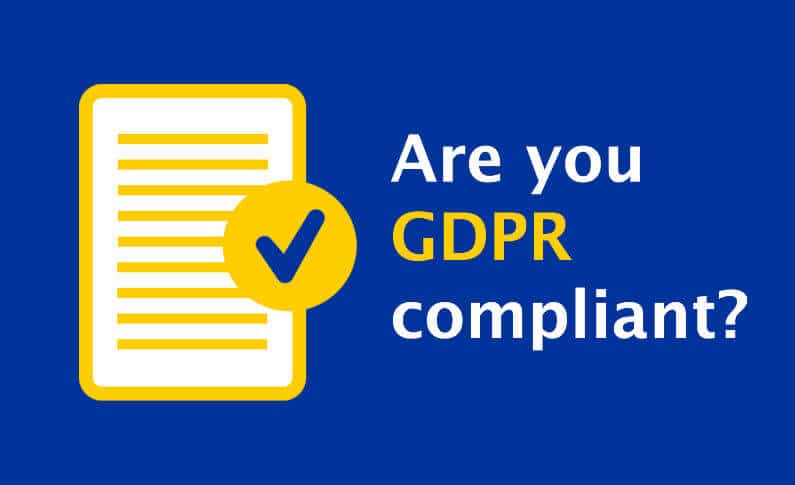 Posted in Industry
June 1, 2018
GDPR – New EU Privacy Law in Place
New EU Privacy Law in Place, Challenges Online Casino Affiliates to Be Responsible Handlers of Information
If you have registered for a product or service, or maintains an account on any social media platform, then you have probably received several e-mails regarding updates in privacy policies. The common subject headlines and contents of these messages were generally "We've updated the terms and privacy policies!". This suggests that there are now changes in place regarding how information and personal data are handled and processed. This is actually in response to the entry into application of General Data Protection Regulation or GDPR covering all companies and organizations that operate in the European Union.
As of May 2018, the GDPR is now fully in place, which means that business owners and consumers are given stronger rules on data usage and protection. Stronger rules on data use and protection cover both the consumers and the businesses. Consumers now have better control over personal data, and business owners can benefit from free and level competition. One such industry that's covered by the new law, is the online casino industry including those that are involved in online casino marketing. Stricter rules give consumers more control, and affiliates are expected to act responsibly and benefit from it when done right.
How the New Rules Can Affect Affiliates, Online Gaming Industry
One of the industries that will be covered by the new EU privacy rules is, as mentioned, the online gaming industry. Data is a critical component in the operations of online casinos and affiliate websites, and this has become the focal point of the new law. This means that the online gaming industry including the operators and affiliates will be affected by the new ruling, and they will have to comply or get penalized. While the new rules generally focus on customer data, there are actually three specific changes introduced by the law that will impact the online gaming industry.
Internal Governance and Responsibility. Under the new rules, websites should be able to display and demonstrate their compliance. There has to be a record of data processing and other procedures, and these should be clear to customers and the regulatory agencies. A number of online casino operators and affiliates have now complied, including HitListCasinos which is one of the earliest supporters of the policy.
Data Portability. Based on the new rules, it is expected that consumers should have direct access to their data. This will apply to all data that has been collected upon the consumers' consent, but will not cover those that have been processed as part of the legitimate objectives of the business.
Security breaches. It is also important that operators and websites should have a system of notifications and alarms in case there is a breach in personal data. Operators and affiliates should be in a position to react instantaneously and provide customer assistance when necessary.
Seen in a larger context, the new EU privacy rules will benefit both the consumers and the operators. Failure to adhere to this new set of rules may result in penalties or, worse, damage to their online reputation.
HitListCasinos Takes the Lead, Now GDPR-Compliant
In response to the new privacy laws, a number of online casino operators and affiliates have started to take action and implement new procedures that will protect consumer data. However, some operators and affiliates online have already complied with the laws, even before the law was passed. HitListCasinos.com, a leading online casino affiliate website, is already GDPR- compliant. This means that the website will uphold the new rules to the highest standards while ensuring that customer data is protected at all times. Since its establishment, HitListCasinos has already invested in a platform that will cater to the needs of casino players while protecting their personal information. From its promotion to handling customer information, the affiliate website has consistently worked to ensure the privacy of its customers while offering them the most accurate and relevant casino tips and guides that they need.
Now that the GDPR is in place, the affiliate website will continue and intensify what they do best – deliver the most relevant casino resources and tips while promoting consumer privacy along the way. Welcome to our safe haven at HitListCasinos!
By the way – our Privacy Policy can be found here, read it today!