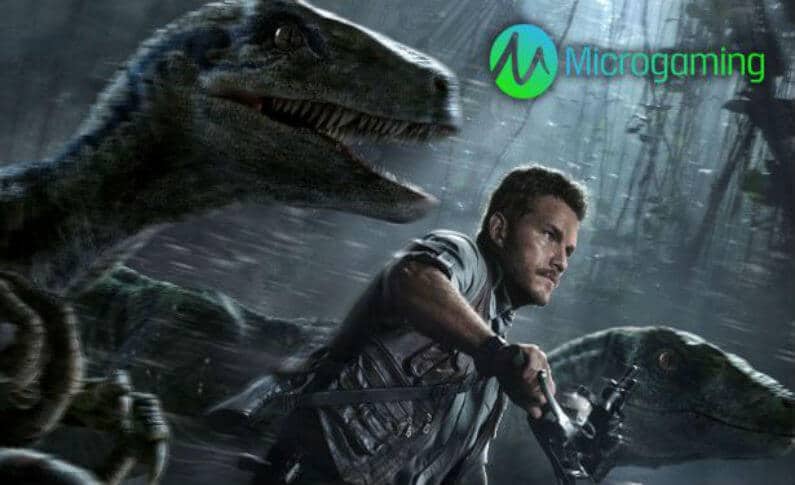 Gambling with Dinosaurs: Microgaming Launches Jurassic World Slot
Microgaming, one of the leading UK mobile slots and casino software developers, announced a partnership with Universal Pictures several months ago. They confirmed last February that they would be releasing a unique Jurassic World slot based on the acclaimed movie. After a long wait, the Jurassic World slot from Microgaming finally launched on June 7th. The game offers numerous winning opportunities and takes you on an adventure with dinosaurs.
Jurassic World offers excellent graphics that catch the players' attention right away. If you are a fan of Jurassic World, this branded slot will be perfect for you as it's filled with recognizable images and content. The game allows players to meet four leading movie characters and six types of dinosaurs. There are hundreds of combinations that allow you to win in this online slot, and many of them will enable you to win big.
Jurassic World also offers generous bonuses to its players. For instance, the Raptor Den round grants players 10 Free spins and a chance to increase this number as all the scatter symbols become wilds during the round. The Gyrosphere Valley is another Free spin opportunity with multipliers ranging from 2x to 7x. Lastly, the Creation Lab bonus feature also starts with offering you 10 Free spins. In addition, it features 'cascading reels', which creates numerous winning opportunities.
The game has received positive feedback since its release, with many players enjoying its graphics and interesting bonuses. It's designed specifically for those who loved the 2015 movie and likes the franchise in general. The game is full of little 'Easter eggs' that Jurassic World geeks will be able to enjoy. The online slot is sure to become one of the leading Microgaming titles, and players can easily find it in leading online and mobile casinos.