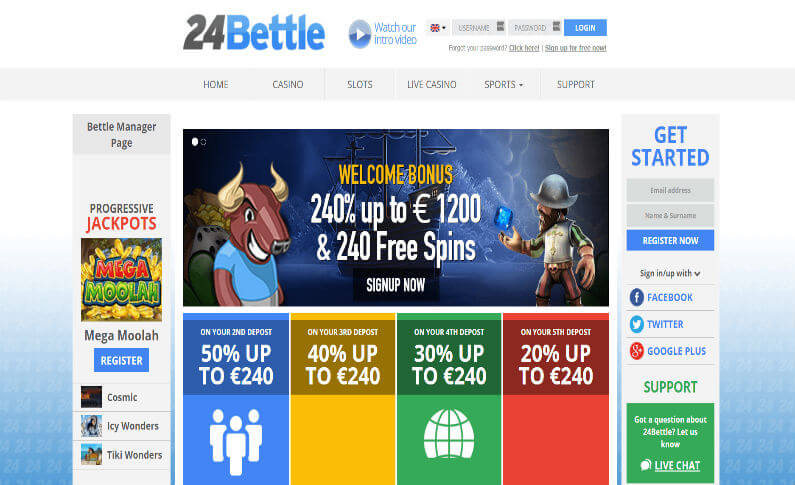 Exciting Promotions to Get Started at 24Bettle Casino
24Bettle Casino is advertised as offering the best casino games with a twist, and players are benefiting from it. Operated and owned by the Condor Group, this casino provides versatile gaming options, including sports betting, live casino, and online casino games powered by NetEnt, Microgaming, and Quickspin. One of the outstanding aspects of 24Bettle is its innovative 'Bettles' – a word play on battles that makes the gaming experience unforgettable. Whether you are looking for standard or new promotions, Bettles can become an exciting feature for you. Here are some of the top offers and promotions that you can find at this online casino.
Featured Casino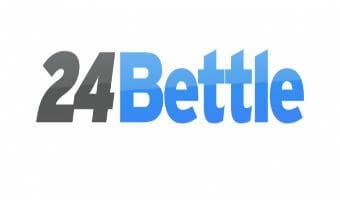 At 24Bettle Casino, players are given access to a solid selection of casino games, interactive casino entertainment and a fun live casino platform. New players who will sign up for an account will get a 100% bonus up to €240, and this comes with 24 Free spins which lives up to its name. Read this comprehensive review and grab some spins!
Great Promotions for New Customers and Seasonal Promos as a Standard
24Bettle Casino knows that it has one of the best gaming portfolios. To help players discover the most popular games, there is a generous welcome offer. New customers joining the casino can enjoy a 100% Welcome Bonus of up to €240 combined with 240 Free spins. Keep in mind that this offer has specific terms and conditions, and as a new player, you should review and comply with the rules. For instance, you need to make a minimum deposit of €24 to unlock 24 Free spins on three slot games. Players then receive 24 Free spins each day for the next ten days. Make sure to log in each day and use them within 24 hours after they're credited to your account.
Besides the Welcome Bonus, 24Bettle players can rely on seasonal and monthly promotions. These promotions may give players the chance to try out new games and compete for coveted prizes, including Free spins.
Related reads to the bonus mentioned above:
Join the 'Bettles' and Compete Against Other Players
24Bettle has designed the 'Bettles' program where registered players can challenge others from around the globe. In this global casino competition, players can demonstrate their abilities and aim for the top position in the rankings. This program has free entry, making all the casino's customers eligible to participate. To take part in the Bettles, you must be a member of the casino. Signing up through Twitter, Google +, or Facebook would form part of one of the challenges. The concept is simple: in each bettle, players must complete a set of achievements within a specified timeframe. The player who can achieve these objectives in the fewest rounds will win the bettle.
The Bettles are available at different levels, depending on your skills. The Casual Level is the most basic, where achievements are typically easily achieved and played by new players. On the other hand, the Hardcore level is designed for the most experienced players who want to compete for the biggest rewards. Since this level has the most significant rewards, the competition is fierce.
Have fun, and good luck at 24Bettle Casino!