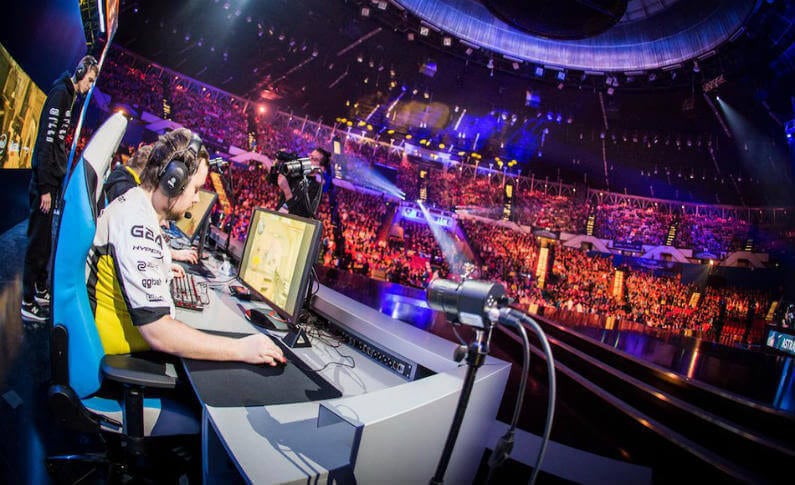 eSports Gaming Guide and What to Expect in 2019
When you think about casino entertainment and gaming, online slots and casino table games are some of the first things that come to mind. While these are indeed immensely popular, there are many other fun and engaging games available. Have you heard of skin betting or participating in online multiplayer tournaments with different teams? If yes, then you have come across eSports, an online gaming niche that is growing rapidly in popularity and attracting millions of players from around the world. If you are already into online casino gaming, then esports is the natural next step towards online entertainment. If you are keen to join this exciting new world but still unsure what to expect, then you've come to the right place. In this article, we will cover the basics of eSports and what you can expect in the industry in the coming months.
What Sets eSports Apart from Sports Betting
There are a few similarities between eSports and sports betting. Both types of online gaming involve gambling on sports as a basis for wagers. However, the comparison ends there as eSports takes things to a more competitive and creative level. In eSports, players engage in organized, multiplayer competitions featuring professional players. Participants compete in first-person shooting, multiplayer online battle, fighting and real-time strategy games. These tournaments are broadcast live and are seen by audiences in several countries around the world.
It is estimated that around 427 million people globally watch eSports, with Twitch, YouTube, and Panda as the driving force behind its popularity. This niche is primarily dominated by male players, but women are starting to follow recent trends and begin participating in the competitions. The global eSports market is a booming industry, generating $325 million in 2015. With increasing internet and mobile device penetration and an ever-expanding array of new games, it is expected that eSports will continue to grow in leaps and bounds. Today, different electronic games are played for eSports, and some of the most popular titles played in competitive matches are Counter-Strike: Global Offensive, DOTA 2, Smite, Call of Duty, Starcraft II, and Overwatch.
eSports Trends and More Competitive Games to Look Forward to in 2019 and Beyond
While the eSports industry boasts games that keep players and enthusiasts entertained, there are even more trends and games to look forward to in the coming months. One exciting new development is the recent announcement from Epic Games regarding its release of a World Cup feature for Fortnite.
Designed for release in 2019, the World Cup feature will help fully develop the competition scene surrounding the Fortnite game. Everyone will be given the chance to participate, and Epic Games will not sell any team spots or allow third-parties to get involved. Interested players will have equal rights and opportunities to join the competitions, and admission will be based on merit, reserved for the most capable players. The World Cup event will have a whopping $100,000,000 in total prizes to be split up into different events and levels of competition around the world. The Fortnite World Cup will feature Solos and Duos, and all players will have the chance to team up with friends and fellow players through the squad-up competition. Rules, the Player Code of Conduct, and other Cup specifics are still being finalized at the moment. While waiting for the formal announcements, competitive esports players of this game can participate in competitive Fortnite play and practice their skills in preparation for the massive contests and events scheduled in the coming months!