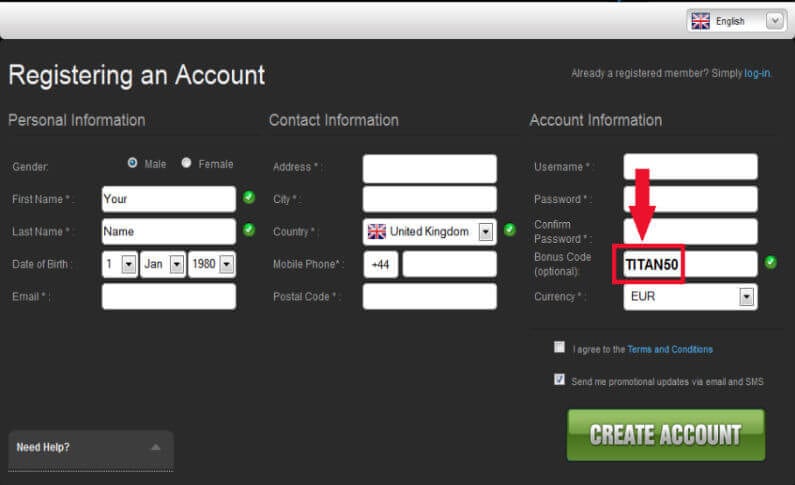 Posted in Guides
April 10, 2018
Decoding the Exclusive Bonus Codes In Casinos
Online casinos offer different bonuses and perks to attract and engage more players into playing. These bonuses are packaged in various forms like Welcome Bonuses, Free Spins, and Match Bonuses. However, there are bonus types that are not directly provided by the casino, and these are the exclusive casino bonus codes. This type of bonus works similarly to the traditional bonuses and offers Free Spins and Deposit Bonuses when players use them to sign up for an account. Here's what you need to know about exclusive bonus codes and how to use them.
What are Bonus Codes and How Do They Work?
Bonus codes are strings of random numbers, letters, and symbols that serve as a key to unlock various casino bonuses and perks. Players will enter these codes on a specific text field when signing up for an account with an online casino. Once the code is verified, the casino will credit the bonus to the player's account. Examples of bonus codes are 'SLOTS500,' 'CASINO200,' and 'TITAN50.' Bonus values may differ per casino provider and can be in the form of Free Spins or cash offers ranging from $5 to $50. Bonus codes work two ways – for the players who want to enhance their gaming experience and for the operators who want to attract more players to their site.
Exclusive Bonus Codes as Better Offers
Exclusive bonus codes offer more impressive perks and bonuses compared to ordinary bonus codes. These codes are typically found in a few online gaming platforms and offer unique and bigger bonuses. These offers are exclusive because the codes are only presented to the site's readers and followers. In some instances, exclusive bonus codes feature a significantly larger number of bonus spins or a bigger deposit bonus. Popular casino news and reviews destinations offer some of the best exclusive bonus code selections that can be redeemed in different partner online casinos.
Using Exclusive Bonus Codes
Exclusive bonus codes are readily available, and players can easily copy and paste these codes into the designated text box while signing up for an account. Players can also click 'Claim Free Spins' or 'Get Bonus' to enjoy the codes offered by a website, and they will be redirected to the casino where they can collect their bonuses and Free Spins. However, players must always check the fine print as it explains the conditions imposed on bonus codes. These conditions may include wagering or playthrough requirements, or restricted slots games where Free Spins can be used. It is important to read the fine print to avoid confusion. Lastly, players must only get these codes from reputable sources and online casinos.