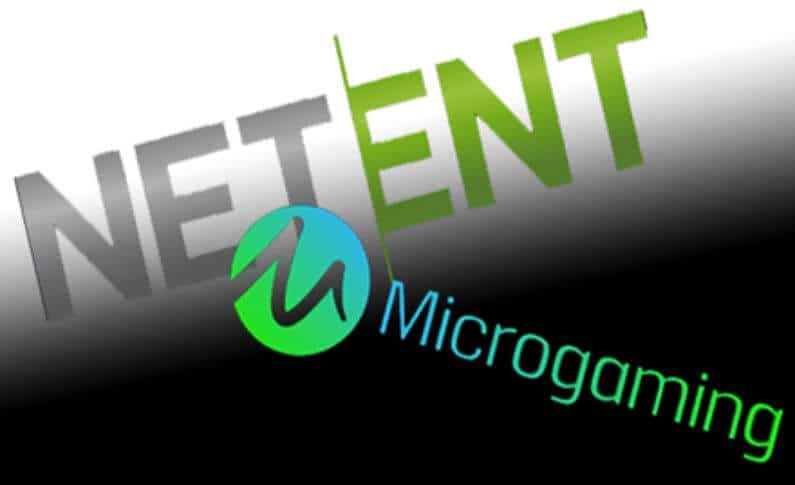 Challenge to Determine the Best Online Slots: Microgaming Vs. NetEnt
Selecting the best online slots is quite challenging because of the sheer number of slot games available. However, there are two industry leaders, Microgaming and NetEnt, that are known for developing the best of the best online slots. These companies have a great reputation in the industry, always innovate and set trends for others to follow, and are present in all the major regulated markets. When it comes down to choosing the best online slot developer between the two, it can be quite tricky. So, let us take a closer look at the top online slots they offer and determine which company provides the best online slots!
Top 3 Microgaming Online Slots
Mega Moolah: The Progressive Jackpot Giant
Mega Moolah is a classic 25-payline progressive jackpot slot game that is currently the most popular Microgaming slot game. It has made several players multi-millionaires, and many are still waiting, hopefully, for their chance. Mega Moolah holds the title of the highest total amount of jackpot payouts in history, and it's easy to see why. It is quite popular and has an extensive fanbase.
Thunderstruck II: The Gods' Game
Thunderstruck II, the successor to Thunderstruck, is a popular Microgaming slot game that features fantastic graphics and great multiplier features. It offers players an excellent gaming experience inspired by Asgardian legends and, undoubtedly, deserves a spot among the best online slots on offer.
Break Away: A Hockey-Themed Wonder
Break Away is a unique online slot game from Microgaming as it is primarily based on hockey. This game features fantastic graphics, classic gameplay, and is a favorite among sports enthusiasts. With its fantastic bonuses and great number of loyal fans, Break Away deserves to be a part of the discussion about the best online slots around.
Top 3 NetEnt Online Slots
Blood Suckers: Charming and High Paying
Blood Suckers is a 25-payline online slot game that heavily relies on the vampire theme but still manages to be charming and fun. With an impressive 98% RTP and a great set of bonuses, it comes as no surprise that this game is one of the best slot games available online today.
Mega Fortune: The Rival of Mega Moolah
Mega Fortune is a classic 25-payline progressive jackpot slot game that directly competes with Mega Moolah in the industry. Although this game might be quite classic, it has a reputation for its high payouts and a pot that usually collects a minimum of $3 million within a month after release. It's no wonder that Mega Fortune is one of the best online slot games available.
Secrets of Atlantis: The Mysterious Ocean Slot Game
Secrets of Atlantis is a 40-payline slot game that takes players on a mysterious journey. The game's design is mesmerizing and immersive, while the bonuses and rewards are something to look forward to. The serene music and beautiful graphics make this game one of the best online slots that NetEnt offers.
Conclusion: Which Developer is the Best for Online Slots?
Both Microgaming and NetEnt are highly innovative and renowned online slot developers in the industry. When it comes to progressive jackpot slot games, Mega Moolah is still the king, and so Microgaming edges slightly ahead in that category. However, NetEnt has seriously innovated the industry with their innovative game designs and creative gameplay. They have some of the most beautifully designed games, and their crazy popularity is a testament to that. Thus, it's hard to choose, but ultimately NetEnt is a more innovative developer, and one can safely say that they are the future of the industry, while Microgaming will undoubtedly remain a stable and quality provider of online slot games.