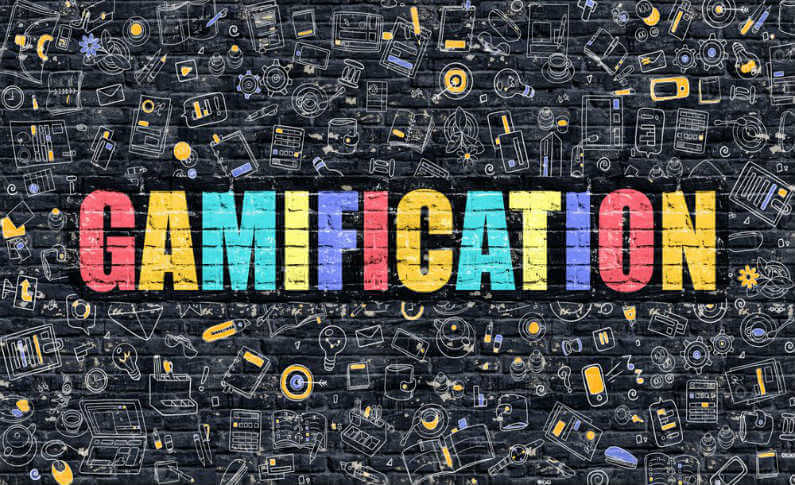 Casino Gamification: A Modern iGaming Trend
Gamification is becoming increasingly popular in the iGaming industry. This contemporary trend involves incorporating video gaming elements into non-video game platforms to enhance the most critical aspects of those particular platforms. Although the concept of gamification is not new, online casinos have taken it to an entirely new level.
To help you grasp how gamification is being used in online casinos, we've put together an in-depth guide. Specifically, we will discuss the following: 
What Is Gamification and How Does It Work?
Gamification is the process of making non-gaming activities more like games. The goal is to turn something that isn't fun for everyone into something that is engaging and entertaining for long periods. Casinos accomplish this by bringing game-like features to various aspects of the gaming site. By doing so, they provide players with a more engaging and enjoyable experience. This explains why more and more operators are incorporating unique video game elements and in-lobby features. 
Here are some examples of the gamification features that casinos typically use: 
Loyalty points 

Level-up progress bar 

Avatar creation 

Leaderboards 

Map completion 

Shops and in-game currency 

Various forms of challenges and missions 

Player vs player interaction 
Gamification adds another layer of entertainment and excitement to otherwise tedious tasks. Even if you do not enjoy the gambling aspect of casino games, through gamification, casinos provide a gaming experience that offers rewards if players outperform their peers, appealing to the competitive nature in all of us. By creating an adventure that rewards players in various ways, gamification offers an excellent platform to encourage loyalty and promote healthy habits.
Gamification in Casino Games
Not all casino games exhibit gamification, and it is relatively new to integrate this concept. Casinos maintain their edge in gambling games, which cannot be altered. Hence, integrating features to games that lower the edge is unrealistic. 
However, gamified casino games offer ways to win more without increasing the players' chances of winning. This is somewhat complex, but for example, if the house edge in a blackjack game is somewhere between 1.5-2.0%, gamification tools may not decrease that percentage, but it can boost your bankroll and provide an increased chance of beating the odds.
With gamification, casino operators offer a helping hand by employing increased multipliers, blocked reels that can be activated, or quests that offer substantial monetary rewards. While such features do not change the games' Return to Player (RTP) rate, gamification tools offer incredible opportunities for players to win substantial amounts of money.
The Origin of Gamification and Why Casinos Need It
In web terms, the iGaming industry is relatively aged, as it has been around for two decades. The earliest iGaming casinos were rudimentary, featuring only a few games, but it was an innovative concept at the time. This concept allowed the first generation of players to play their preferred casino games from the comfort of their homes, which was groundbreaking. The quality of these creations fascinated people, but as technology evolved, players' expectations grew. They took cutting-edge graphics and sophisticated platforms for granted and became accustomed to playing casino games on any device, including mobile devices and tablets. Therefore, the iGaming competition intensified, prompting online casinos to continually come up with creative ways to entertain and engage players. 
Advances in technology have enabled software providers to develop more excellent games, resulting in a relentless demand for high-quality games. The competition pushes online casinos to be innovative, and creativity is essential nowadays. Casinos that can offer unique experiences gain a competitive edge, as today's players are tech-savvy and unsatisfied with anything conventional or ordinary. 
Why Is Gamification So Popular?
Although the term "gamification" originated in the 21st century, the appeal stems from an older source. Our natural affinity for competition, achievement, and success is ingrained in us. We all love a good competition, especially with people who share our interests such as gambling. Leaderboards, duels, missions, and other gamification tools bring out our competitive spirit. High rankings on leaderboards and the rewards for attaining them bring satisfaction and a sense of fulfilment. 
Players find customisable gameplay appealing as unique avatars provide a more profound sense of engagement and connection with the casino. Daily missions promote engagement, as players strive to progress. 
Different Forms of Gamification
The concept of gamification comes in several forms, which is why it's powerful. However, operators must remain focused on the core principles that underpin its existence, which typically involves sticking to three or four popular elements essential in creating the best possible casino experience. Consequently, they incorporate game immersion and numerous rewards. 
Here are some popular gamification elements we've analysed to provide an idea of what to expect from online casinos that have incorporated these tools. 
Leaderboards
Leaderboards are used in a wide range of gaming styles, from multiplayer games to shooters. This tool is ideal for online casinos given that plenty of operators have run promotions that involve ranking systems. Leaderboards are straightforward and thus appealing to players of all levels. One example of an effective leaderboard gamification strategy would be requiring players to play specific slots in a particular order and for a predetermined amount of money to rank higher on the ladder. 
As players score more points and perform better, reaching the top spots on the leaderboard becomes faster, which results in massive prizes. Some casinos allow players to share their successes on social media platforms.
Missions
Mission-based promotions are the most commonly used gamification strategy in online casinos. The concept is strikingly similar to that of online multiplayer games. These mission-based promotions come in various versions, including a journey through a 2D map, where players unlock new locations and areas along the way. Sometimes, the objective of the mission may involve playing a specific number of spins or winning big in a particular game. Alternately, players may have to accumulate a specific number of wilds or other symbols on the reels. 
Mission-based gamification tools intensify the immersion and entertainment factor considerably. As players complete these missions, they achieve additional bonuses or unlock new points. Some of these quests occur while playing slots, requiring players to complete a specific round or reach a particular