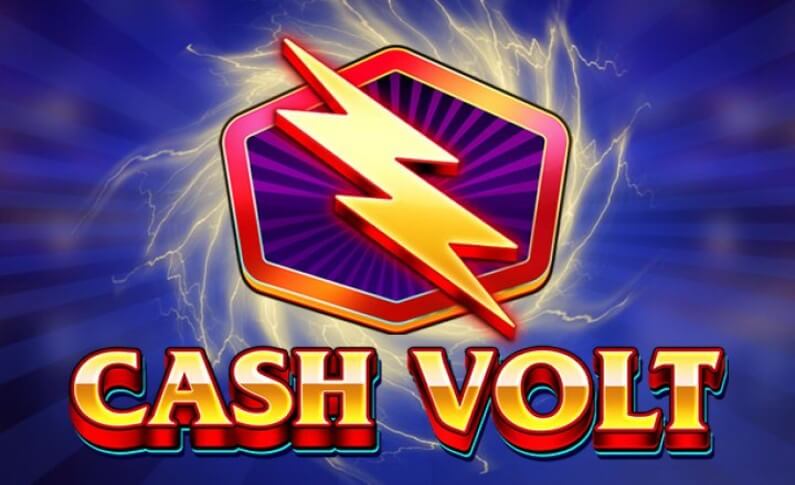 Cash Volt Slot Review
If you enjoy retro slots and are a fan of Red Tiger, the Cash Volt slot is definitely worth checking out. Its classic design and straightforward gameplay will transport you back to the days when fruit machines were popular. Read more about Red Tiger to learn more about their story!
The game features 5 reels and 20 paylines, set on an old-school grid where your wins are displayed by visible lines. The betting range for the game is between 10p/c to £/€40 per spin, allowing you to take advantage of all 20 paylines. The RTP, or return to player rate, is around 95.71%, and its volatility is rated as 3/5 by Red Tiger Gaming, with a hit rate of 2/5. You can find out more about RTP here.
Let's take a closer look at Cash Volt's features and game symbols.
Game Symbols
At first glance, the Cash Volt slot seems like a standard fruit machine; however, it has been updated since its introduction in the 21st century.
The game includes all the standard fruit symbols like lemons and cherries, as well as bells, horseshoes, and stars. Additionally, it features the classic lucky 7s and BARs that come in single, double, and triple forms. The electric Cash Volt logo is the ultimate symbol, which electrifies the reels and offers jackpots, which we'll discuss more below.
What makes Cash Volt different from other fruit machines is the graphics, featuring full HD images with vibrant colours and modern design. The game also has a funky soundtrack that gets you in the spinning mood!
Free Spins and Bonuses
Unlike some other slot games, the Cash Volt slot does not offer standard multipliers or any specific free spins or bonuses. However, it provides the potential for significant prizes through its instant win feature. The game displays 15 prizes above the grid that you can win, such as 15 times your stake for a whole line of 7s, or even bigger prizes if you get 2×2 and 3×3 symbols on the reels.
The Cash Volt symbol, which we'll discuss below, can help you earn even more significant rewards worth up to 2,500 times your stake if it appears 15 times on the reels.
It is essential to note that compared to other slot games, the main symbol in Cash Volt appears relatively frequently, making it easier to win instant prizes without spending your gaming funds too quickly.
Cash Volt Symbol
The Cash Volt symbol is the central feature of this retro slot game. This symbol can appear anywhere on the grid and pay out from any position. You'll need at least six of them to have a chance to win an instant reward of five times your stake.
The maximum you can win is 2,500 times your stake if the screen is filled with 15 Cash Volt symbols. Additionally, the Cash Volt symbol can take the form of a Super Cash Volt, which can land in both 2×2 and 3×3 sizes. Super Cash Volt symbols are groups of separate 1×1 Cash Volt symbols, increasing your overall winning potential.
Conclusion
The Cash Volt slot is an excellent choice for players who enjoy retro fruit machines. Its classic design and straightforward gameplay offer a refreshing change from more modern slots that feature complex animations and multiple bonus features. If you enjoy this style of game, be sure to give Cash Volt a try.
Top 10 Red Tiger Casinos