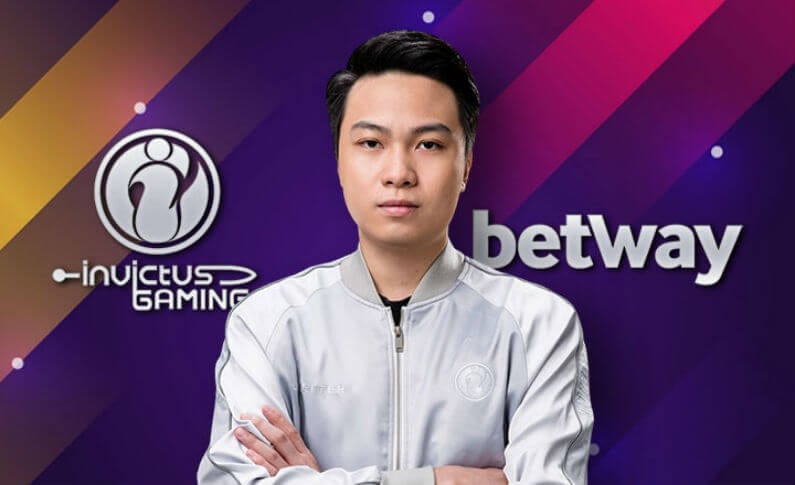 Posted in Industry
September 7, 2018
Betway Plus Invictus Gaming Equals a Historic Deal for eSports Betting
As one of the top names in the online gambling industry, Betway's recent partnership with Invictus Gaming is set to have significant impact on the global sports betting market. The agreement grants the online bookmaker exclusive content rights with the Dota 2 team, along with prominent logo placement on team jerseys throughout their participation in the upcoming tournament.
Invictus Gaming has established a following among eSports enthusiasts as previous winners of The International 2 and receiving recognition as one of the industry's top teams. This partnership marks a significant milestone for the eSports sponsorships and online sports betting industries, as major collaborations continue to grow.
Industry Impact of Betway's Partnership with Invictus Gaming
This high-profile partnership with Invictus Gaming points to growing recognition and popularity in eSports, promising an ever-expanding presence in the global sport landscape. While the concept of professional gaming remains controversial to some, with criticism that it is not a "real sport", The recognition and endorsement of Betway and other established industry leaders strongly suggest that eSports will continue to gather support and investment, redefining modern sport as we know it. The infusion of funds from leading online bookmakers will further solidify and fuel the rapid development of the eSports industry.
Such prominent partnerships provide significant growth opportunities and exposure for all involved, while affirming the position of industry giants such as Betway. It comes as no surprise that Betway is keen to be associated with the Invictus Gaming brand and its existing supporters. Moreover, this deal is a clear indication that eSports betting is going to become a major player in the online gambling industry in the near future.
In addition to increasing awareness and widespread reach, this partnership is also poised to directly benefit the Dota 2 community, one of the favoured games of eSports fans with hundreds of thousands of concurrent active players. As the industry continues to skyrocket, we can expect more major players to get in on the action, leading to growing support and greater recognition of eSports as a significant and legitimate sport industry.