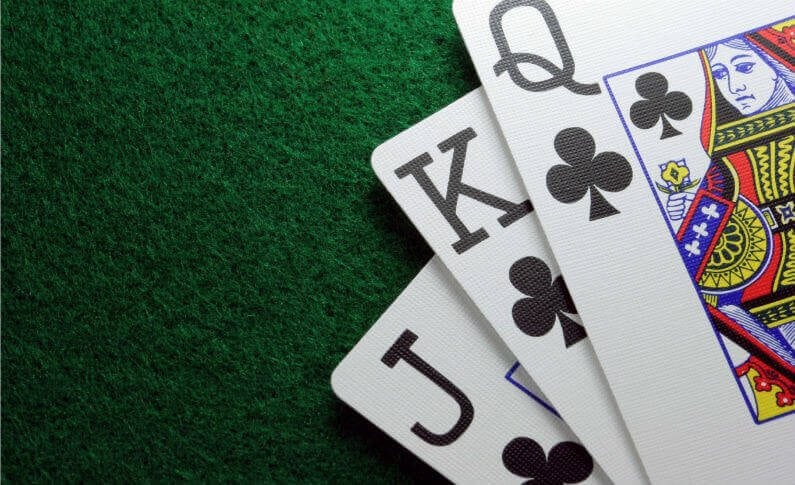 Posted in Game Reviews
March 14, 2018
The Best Card Games in Online Casinos – Our Top Picks
Choosing the best games to play in online casinos is usually a subjective decision. If you ask different players about their favorite casino games, you will receive varying answers. However, we can come up with the best casino games using a set of criteria. In this article, we will discuss the best card games available in online casinos based on the winning odds and excitement they offer.
Blackjack
Blackjack is undoubtedly one of the best card games in online casinos. It is a classic card game that remains a favorite among players. Whether you're in a regular casino or engaging in a live dealer game, blackjack is an excellent option. It has a straightforward gameplay, and anyone can learn it. However, the game requires commitment and a lot of skills to master once you have learned the ropes and strategies. What makes blackjack one of the best options is that it has one of the best odds of winning. According to experts, blackjack features a house edge of around 1 percent in many casinos, and you play against the dealer, not other players. It is an exciting game and highly recommended to try out the free demo games first if you are a beginner.
If you want to learn more about blackjack, you can also check out our complete guide to playing and winning at blackjack.
Poker
Poker is a favorite game among skilled players who want to challenge their skills against others. It involves strategy and skills compared to casino games that rely on random outcomes. To appreciate the game fully, you need to know the usually accepted hand values and rankings. Popular hand-ranking categories for poker include flush, full house, five-of-a-kind, and straight flush. Poker requires time, commitment, and a lot of practice, and new players are advised to practice with friends before hitting the online tables. Despite the steep skill set required, many players still enjoy the game of poker online. If you want to learn more about poker, you can also check out Live Casino Hold'em and Live Caribbean Stud Poker.
If the online poker terms are confusing, you can check out our online casino glossary to master the lingo.
Baccarat
Baccarat is considered one of the best card games online, thanks to its easy gameplay and glamorous nature. It has a simple rule where you bet on the 'banker', your own 'hand,' or a 'tie.' The banker wins more than he loses, so the casino operator may impose a commission on the winning bets on the Banker's side. Despite this, the house edge is still reasonable, only one percent. Baccarat is a favorite among card enthusiasts, and there are many variants available that offer various prizes. If you want to learn more about baccarat, you can check out the post on Live Baccarat.
Card games are incredibly popular in online casinos, and with new and emerging technologies such as Virtual Reality (VR) and live casinos, their popularity will undoubtedly increase. Explore the games of baccarat, poker, and blackjack in reliable and exciting online casinos and rediscover why these are the best online card games.