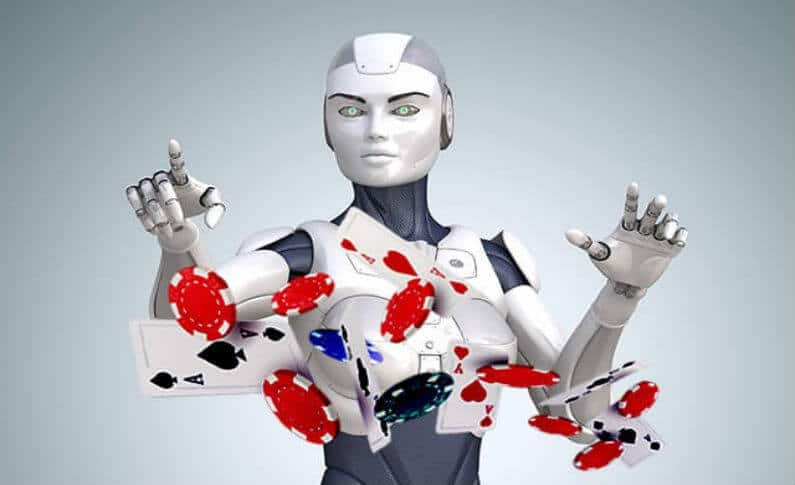 Posted in Industry
July 16, 2018
AI in an Online Casino to Become Reality with 888 Casino's New Platform
One of the most popular and entertaining online casinos, 888 Casino, has announced the launch of a new AI-powered platform. The online casino has been in business since 1997, and despite the news of Brexit hitting the stocks of the company, it still managed to show a revenue growth of 4% in 2017. The new platform has been developed in-house to promote the growth of the casino vertical. As no other online casino is actively using machine learning yet, the AI-powered platform is expected to be a revolutionary product.
The new platform is expected to be a premium-quality in-house product with a user-friendly interface, customization, and personalization based on years of data collected by the developers. As it will be constantly monitored by developers and have AI and machine learning elements embedded into it, players can expect to see further improvement to the platform. However, the exact features of the new platform are unknown at this time.
AI in Online Gambling
The introduction of AI technologies in online gambling has been controversial. Players fear that AI machines will make winning impossible, as the technology can accurately predict player behavior. However, AI solutions offer a great boon to operators, as they enable the spotting of cheating patterns right away and provide insights into player data for operational improvements, thereby boosting the user experience. The predictive analytics of the new 888 Casino platform will provide greater levels of personalization and safety for a more fulfilling gambling experience.
While the rise of AI technology has raised concerns and anxieties in popular culture, the practical benefits of AI tech cannot be denied. AI-powered platforms have the capability to learn and adapt to the needs of the users, thus providing more user-relevant content. It is important to focus on the benefits of AI and not let horror stories hinder the progress of humanity.